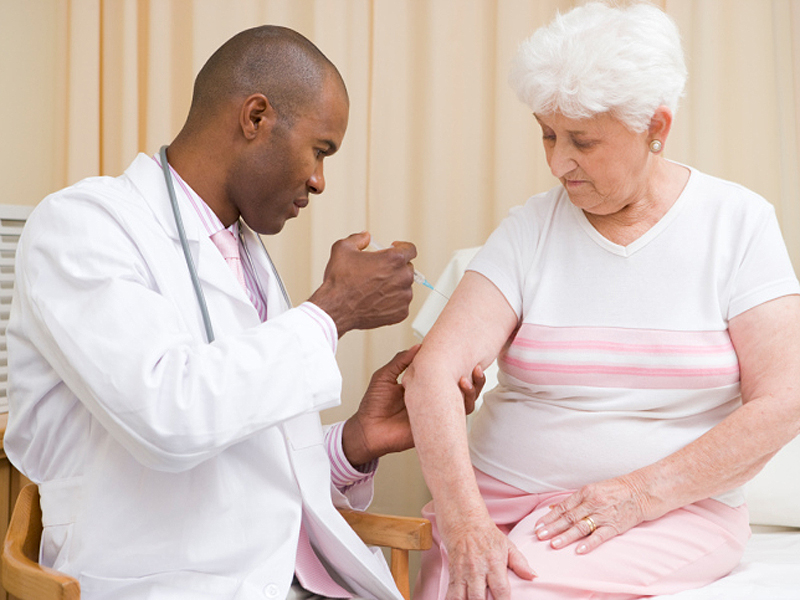 Childhood vaccinations are one of the greatest medical success stories of the 20th century. But remember that as you age, you become more at risk for certain diseases, even ones you were vaccinated against when you were younger. Immunization should be a life-long priority. Your risk of shingles increases as you grow older. Additionally, over 60 percent of seasonal flu-related hospitalizations occur in people 65 years and older.
As we get older, our immune systems tend to weaken over time, putting us at higher risk for certain diseases. This is why, in addition to seasonal flu (influenza) vaccine and Td or Tdap vaccine (tetanus, diphtheria, and pertussis), you should also get:
Shingles vaccine, which protects against shingles and the complications from the disease (recommended for healthy adults 50 years and older)
Pneumococcal vaccines, which protect against pneumococcal disease, including infections in the lungs and bloodstream (recommended for all adults over 65 years old, and for adults younger than 65 years who have certain chronic health conditions).
Immunization schedule for elderly people
Immunization and its side effects in geriatrics
Vaccine dosing and administration in older adults
Pneumococcal polysaccharide vaccines
Contraindications and precautions during vaccination in geriatrics
Risk factors in geriatric immunization