Welcome Message
On behalf of the Organizing Committee and AAC, we are delighted to invite you to attend CPD Accredited: 2nd Global Experts Meeting on STD-AIDS and Infectious Diseases in Edinburgh, Scotland on Sep 28 -29, 2020.
Under the theme of 'Ending HIV/STD-AIDS Epidemic & Infectious Diseases with Innovative Therapeutic Techniques', this meeting will provide an excellent opportunity for the world's most prominent researchers and health care professionals to come together in the shared goal of improving global public health in the field of STI's, including HIV AIDS and other communicable diseases.
The summit will offer Congress attendees the opportunity to network with experts, present their research findings to an international audience, hear the latest scientific developments from world leaders in the HIV, STI, and infectious diseases field, and contribute to discussions that will shape future health policies and patient care around the world.
We are also pleased to announce that the STD AIDS 2020 will take place in one of the most stunning cities in the world, Edinburgh, Scotland
We look forward to welcoming you to Edinburgh, Scotland on September 28 and providing you with an exceptional scientific and cultural experience!
Warm regards,
STD AIDS 2020 | Organizing Committee Members
About Conference
We invite all the participants from all over the globe to attend 2nd Global Experts Meeting on STD-AIDS and Infectious Disease to be held in Edinburgh, Scotland on Sep 28-29, 2020. The conference includes a keynote presentation, Oral talks, Poster presentation, and exhibitions.
The Conference gathers people from all over the world especially academia, business, industrialists, society interested to share their views on the latest research and future drugs and treatment to prevent HIV/AIDS. The STD AIDS 2020 conference provides an opportunity to meet the eminent leaders and their scientific research in the relevant field of STD, HIV/AIDS, and STI.
Benefits of attending STD AIDS 2020 Conference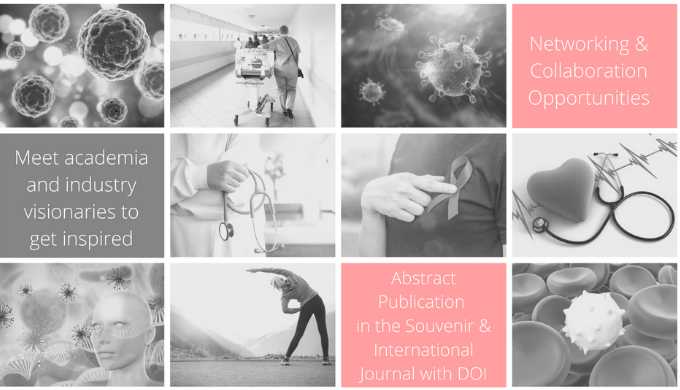 Why to attend?
The conference on STD AIDS/HIV is a unique platform that aims to discuss and generate new ideas for the treatment and welfare of the disease. The conference will be the witness of an assembly of experts all over the globe who will present their cutting edge research for the betterment.

Target audience:
| | |
| --- | --- |
| Director | HOD |
| Doctors | Business Delegates |
| Professor | Researcher |
| Microbiologists | Virologists |
| Epidemiologists | Health care professionals |
| Bacteriologists | STD-AIDS associations and societies |
| Academicians | Students |
Key Dates
Deadline for Abstract Submission: March 31, 2020
Notification of Acceptance: Within 48 hours after the submission
Early bird registration deadline: March 31, 2020
Deadline for Full-Length Paper Submission (optional): August 30, 2020 (After this date full-length paper or update requests will not be acknowledged)
Registration
Please note that you can pay by Invoice, PayPal or Credit Card through the registration webpage. You will also be able to reserve rooms at the conference hotel through the registration gateway.
Note: Limited seats available, so please register FOR STD AIDS CONFERENCE and book rooms early to ensure that you have a place to stay.
For all practical questions regarding abstract submission, registration or payment please contact the ConferenceOrganizer: stdaids@alliedforums.org
Sessions/Tracks
Session on STD and HIV/AIDS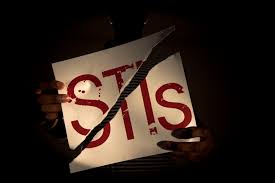 Human Immunodeficiency Virus (HIV)that damages the immune system by destroying the WBC and making copies by breaking down a person's immune system, which fights against infections. The progression of AIDS depends on health, background, and age. AIDS is the more severe phase of HIV infection, the last stage of untreated HIV is death. Sexually Transmitted Disease is the infection that alters the function of the body and it is transmitted from one person to another person through sexual contact.

Related: STD Conferences | STD Congress | STD AIDS Conference | HIV Meeting.

Session on HIV related Infections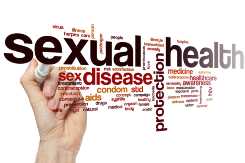 People living with HIV have a low CD4 count. Hepatitis B and Hepatitis C are common for people who are living with HIV and the people who inject drugs. HIV infected people are known as Opportunistic infections because they have the risk of being infected by other illness, as their immune system becomes weak There are life-threatening infections that occur in HIV patients like cryptococcal meningitis, toxoplasmosis, PCP, oesophageal candidiasis, lung, eye, brain infections.
Related: STD AIDS Congress | HIV Conferences | STD AIDS Meetings | HIV Congress
Session on Communicable Diseases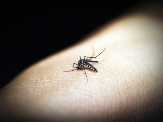 The communicable disease is a transmittable disease of biologic agents such as bacteria, viruses, fungi, and protozoa, multicellular parasites through direct or indirect contact. The prosperity of advanced technologies is becoming available molecular identification of pathogens but also for the more accurate monitoring of infectious disease activity. Web-based surveillance tools and methods, used by major public health institutions, give a solution for risk assessment and detection. This session discusses new methods for global and regional communicable disease surveillance and technology advances in epidemic modeling to predict and prevent future communicable diseases. Example: Corona Virus

Related: Infectious Diseases Conferences | Infection Congress | Bacteriology Conferences | MicrobiologyMeetings
Session on Diagnoses of HIV/AIDS, STD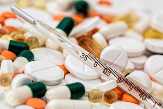 The STD is transferred by the virus, bacteria, fungi through direct or indirect contact. Laboratory test includes culture, microarray, and immunological tests. There is a molecular diagnosis of a sexually transmitted disease. Advance diagnosis implemented is biomarkers, ELISA, and tympanocentesis. The research analyzed a diagnostic method to identify HIV by a glycan fingerprint on HIV glycoprotein.

Related: STD Conferences | STD Congress | STD AIDS Conference | HIV Meetings
Session on Pediatric HIV/AIDS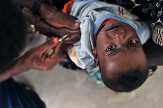 According to the senses in 2015, they are 1.8 million children under 15 years who are being affected by HIV, an additional 400children each day gets affected. Pediatric HIV occurs during pregnancy, childbirth and breastfeeding its symptoms are the fungal infection, pneumonia, otitis media. Virology assays are required for a diagnosis of infants lesser than 1-8 months that directly detect HIV. ELISA an enzyme-linked immunosorbent assay is used to detect HIV in older children. Rapid HIV tests are 100%simpler and provide the result within minutes. Medication drugs are necessary for HIV infected children less than one year.





Related: Pediatric Infectious DiseasesConferences | Pediatric HIVCongress | PediatricConferences | PediatricHealthcare Meetings

Session on Vaccinology in HIV/AIDS
A vaccine is immune-biological that protect from disease and it an antibody. There is a promising HIV vaccine candidate in the pipeline. Currently, there is no HIV vaccine for treating AIDS, but there is preventive HIV vaccine for the people who don't have HIV, itis to prevent the infection in the future and therapeutic HIV vaccine designed to improve the immune response to HIV to a person who is already exposed to HIV. Hepatitis B and C which can be treated in the HIV patient by vaccination. There are immunization programs and surveillance of the epidemiology of the vaccine-preventable disease. This session discusses the application of future technologies and the latest trends in research

Session on Fungal Infections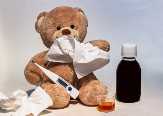 Fungal infections are a notable health problem in immune-compromised patients. There are around 1.5 million unique types of growths on Earth, however, just around 300 of those are known to influence individuals to wipe out. Parasites live outside in soil and on plants and trees and in addition on numerous indoor surfaces and on human skin. Most fungi are not dangerous, but some types can be injurious to health. Parasitic infections in the lungs are frequently like different ailments, for example, this season's flu virus or tuberculosis. Some fungal diseases like lung infections but can be deadly.

Related: Fungal Infections Conferences | Fungal Diseases Conferences | Lung InfectionCongress | Virology Meetings
Session on Veterinary infections
STD in animals and human has a historical bond. HIV is a sexually transmitted disease that is transmitted from chimpanzees to humans. Animals that show a common STD is brucellosis found in domestic animals but can be treated with antibodies. The bacterial STD Chlamydia is shared by humans and animals that are transmitted by the mucous membrane. IIV-6 is the most confusing virus in the animal that infects Texa crickets that tend them to have more sex than the normal crickets and makes them infertile. Testing animals for STD can improve the vaccination of people for getting rid of the life-threatening STD.

Related: Veterinary Infections Conferences | Veterinary Congress | STD AIDS Conferences | STI Meetings
Session on Neurological manifestation on HIV/AIDS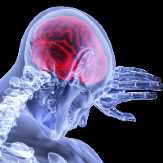 A new spectrum of the neurological and neuropsychiatric problem has arisen as a challenge. The central nervous system is affected by HIV that shows complications in neurological AIDS progress complications. Severe Neurological disease is caused when there is a loss of control of HIV in the central nervous system. Covertly active and progressing neurochemical abnormalities in suppressed HIV infection. The focus of the session is to update, discuss the concept of HIV brain infection, addressing unsolved issues and control measures for the future.

Related: Neurological Disease Conferences | Neurological Infection Meetings | Infectious DiseasesMeetings | HIV Meetings
Session on Mucosal Immunology in HIV/AIDS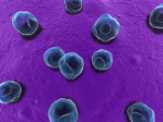 The Mucosal Immunology is the protection of the immune system from microbes by a mucous membrane. The Mucosal membrane must equal the need to respond to the pathogen by maintaining a harmonious relationship with bacteria. The latest research focuses on the global infection, immune regulation and mucosal vaccine. The best HIV treatment issuing drug Antiretroviral (ARV) treatment for the people who are infected with HIV. This session discusses the application of future technologies and the latest trends in research.

Related: Mucosal Immunology Congress | Immunology Conferences | Medical Immunology Gatherings | Mucosal VaccineMeetings
Session on HIV/AIDS from Mother to Child
The HIV-positive women transmit HIV to the offspring during pregnancy, breastfeeding; the majority of new infection in children is due to vertical transmission (MTCT). The prevention through antiretroviral treatment and prevention of mother-to-child transmission (PMTCT) awareness programs to HIV-positive pregnant women to avoid infants acquiring HIV. HIV pharmaceutical reduces HIV contamination in an infant.
Related: Women Health Conferences | Pediatric Meetings | STD AIDS Meetings | Infectious DiseasesMeetings
Session on Infertility and HIV/AIDS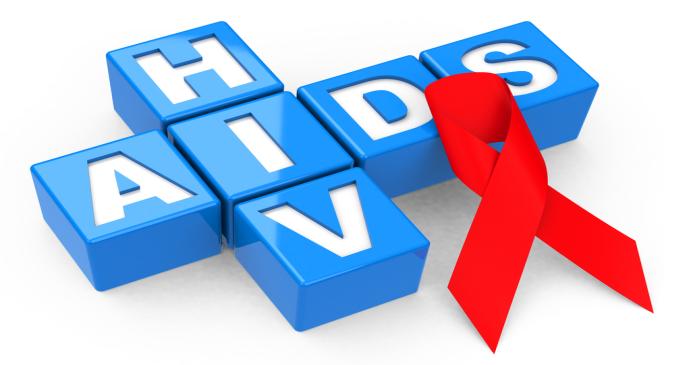 Infertility is the major alarming global problem. In the HIV positive women, the ovulatory cycle, amenorrhea even complete absence of menstrual cycle takes place. The factors that result in infertility in HIV positive women are weight loss, stress, weakened the immune system and various STD. Chlamydia, among the most widely recognized sexually transmitted infections, influences an expected 100,000 pregnant ladies every year, as per the Centers for disease control and Prevention. Premature birth of the baby which happens before 37weeks of the pregnancy. Birth defects are the abnormal shapes and function of the baby.

Related: Neurological Disease Conferences | Neurological Infection Meetings | InfectiousDiseases Meetings |HIV Meetings
Session on HIV/AIDS and Osteoporosis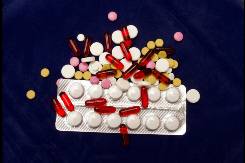 Osteoporosis is a disease that makes the bone weak and increases the risk of the bone to break. Experts can't find the reason why bone loss occurs in HIV positive patients than normal people. HIV, HIV medicines, taking other medicine for a long time, older age is the factors that increase the rate of bone loss. The increased rates of osteoporosis among HIV infected people are a concern but it is noteworthy that the disease differs from young and middle-aged HIV infected individuals to the older ones. Osteoporosis is less common in men as compared to women.

Related: Osteoporosis Congress | Osteoporosis Conferences | HIV MedicineGatherings | HIV Conferences
Session on Transplantation HIV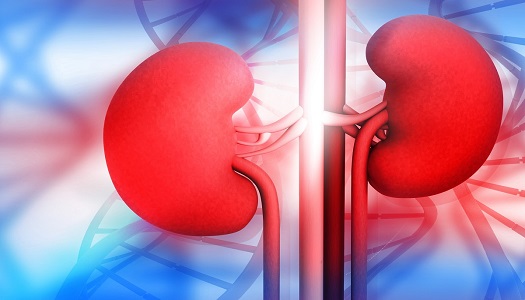 The rate of grief and mortality from the medical conditions in the end-stage of heart, liver, and kidney disease are expanding in individuals with HIV. The presence of HIV infection as a conflict to transplantation for numerous reasons concerns immunosuppressant use of a limited supply of donor organs with unknown long-term outcomes and, the risk of viral transference to the surgical and medical staff. This session briefs the clinical concerns combine with the treatment of renal transplant with HIV.

Related: TransplantationConferences | HIV InfectionMeetings | InfectiousDisease Congress | Heat Congress

Session on Blood infectious diseases






The most ordinary type of blood infection is known as sepsis, "a serious problem of septicemia. Sepsis is when inflammation throughout the body occurs. This inflammation can cause blood clots and block oxygen from reaching vital organs, resulting in organ failure. The National Institutes of Health (NIH) estimates that over 1 million Americans get severe sepsis each year. Between 28 to 50% of these patients may die from the condition. When the inflammation occurs with extremely low blood pressure, it's called septic shock. Septic shock is fatal in many cases.

Related: Blood Infectious Diseases Congress | Blood Infectious Diseases Conferences | InfectiousDisease Gatherings | HIV Conferences

Session on Plant Infectious Disease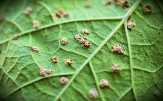 Plant diseases have continuously been a challenge to plant growth and crop production in several parts of the world. Plant diseases can disturb plants by intrusive with numerous processes such as the absorbance and translocation of water and nutrients, photosynthesis, flower and fruit development, plant growth and development and cell division and enlargement. Plant diseases will be caused by different types of fungi, bacteria, phytoplasma, viruses, viroid's, nematodes and other agents.

Related: Plant Infectious Disease Conferences | Plant Diseases Meetings | InfectiousDisease Congress | Heat Congress
Session on Zika and EbolaViruses

Zika virus could be a mosquito-borne animal virus that was first known in the Republic of Uganda in 1947 in monkeys. It was later known in humans in 1952 in the Republic of Uganda and also the United Republic of the African country. The first recorded occurrence of the Zika virus malady was rumored from the Island of Yap(Federated States of Micronesia) in 2007. This was followed by an oversized occurrence of Zika viral infection in French Polynesia in 2013 and different countries and territories within the Pacific. In March 2015, Brazil reported a large outbreak of rash illness, soon identified as Zika virus infection, and in July 2015, found to be associated with Guillain-Barre syndrome. Outbreaks and evidence of transmission soon appeared throughout the Americas, Africa, and other regions of the world. To date, a total of 86 countries and territories have reported evidence of mosquito-transmitted Zika infection.
Related: Zika Congress | Zika Conferences | Ebola Viruses Gatherings | Virology Conferences
Session on Antimicrobials, Antibiotics, and Antibacterial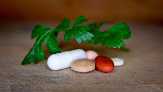 An antimicrobial is an agent that terminates microorganisms or stops their growth. Antimicrobial medicines are classified in keeping with the microorganisms they act primarily against.

Antibiotics, additionally called antibacterial, are medications that destroy or prevent the expansion of bacteria. They include a variety of powerful medicine and are wont to treat diseases caused by bacteria. Antibiotics cannot treat infective agent infections, like cold, flu, and most coughs.
Antibacterial is anything that destroys bacteria or suppresses their growth or their ability to reproduce. Heat, chemicals like chemical elements, and antibiotic drugs all have antibacterial properties. Many medicine products for clean-up and handwashing are sold nowadays. Such a product doesn't scale back the chance for symptoms of infectious agent infectious diseases in otherwise healthy persons.
Related: AntimicrobialsCongress | AntibioticsConferences | AntibacterialViruses Gatherings | Microbiology Conferences
Session on Prevention, Management, and Treatment of Infectious Diseases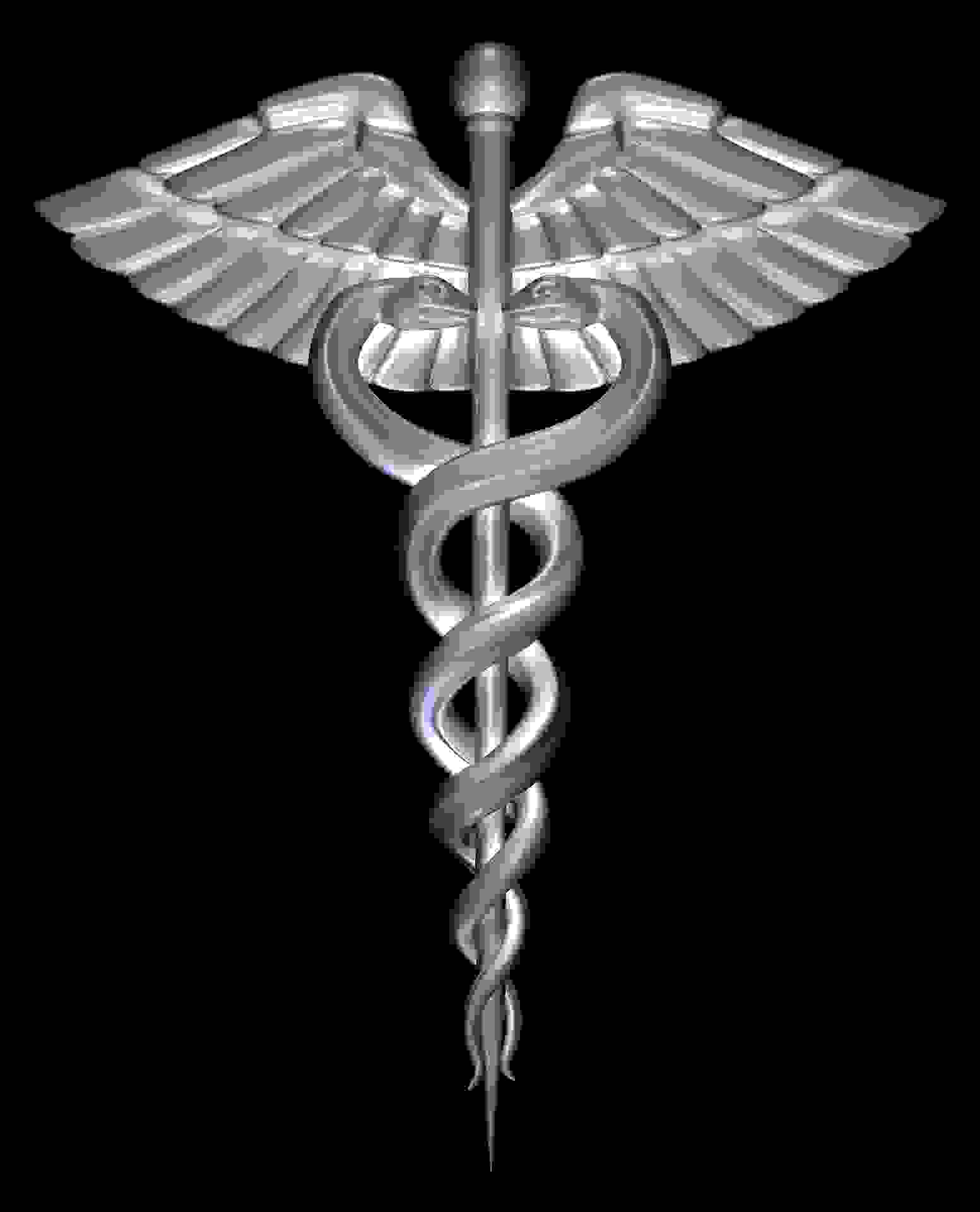 Infectious diseases are caused by microorganisms, like microorganisms, viruses, fungi, and parasites. Many different varieties of laboratory tests will determine microorganisms. Laboratory tests are using a sample of blood, urine, sputum, or other fluid or tissue from the body. This sample maybe
Stained and examined under a microscope

Cultured (placed in conditions that encourage the expansion of microorganisms)

Tested for antibodies (molecules created by the person's system in response to the microorganism)

Tested for a microorganism's antigens (molecules from the microorganism that can trigger an immune response in the body)

Tested for genetic material (such as desoxyribonucleic acid or RNA) from the being
Related: HIV Conferences | AIDS Meetings | Immunology Congress | Infectious Disease Congress
Session on Infectious Diseases Epidemiology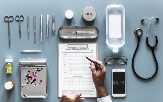 The aim of the infectious disease track is to create upon the core medicine program to develop the requisite data of the medicine, analytical and laboratory methodology, medicine and microorganism biology necessary to know the interactions of infectious agents and their hosts, vectors, and the environment.
Related: MedicineCongress | Infectious Diseases Conferences | Bacteriology Gatherings | Biology Conferences
RelatedAssociations/Societies: American SexuallyTransmitted Diseases Association; The International Union against Sexually TransmittedInfections (IUSTI); American Sexual Health Association; British HIV Association; AIDS Healthcare Foundation San Francisco AIDS Foundation; Southwest Center for HIV/AIDS; New Zealand AIDS Foundation; International AIDS Society; Infectious Diseases Society of America; Pediatric Infectious Diseases Society; Australasian Society for Infectious Diseases (ASID); Society of Infectious Diseases Pharmacists
Market Analysis
Infectious disease and AIDS diagnostic Industry is growing too much fast because of some diseases like TB, HIV/AIDS, hepatitis, HAIs, STDs, and diarrhoeic diseases. The other important drivers of this market square measure the growing demand for fast diagnostic procedures the overcurrent technique because of the long turnaround and appurtenant government funding. The various strategies used for diagnosingsquare measure microbiological techniques, medical care, drugs, and clinical laboratory techniques
The infectious disease diagnostic market is segmental on the idea of the product, technology, and application. On the idea of technology, the market is divided into, molecular and traditional diagnostic techniques. Further, the molecular diagnostic technique is classified into INAAT (Isothermal Nucleic AcidAmplification Test), Polymerase Chain Reaction (PCR), NGS & DNA sequencing, hybridization, and microarrays. The traditional diagnostic procedure is assessed into organic chemistry characterization, research, and immunodiagnostics. Among these PCR and INAAT holds the larger market share. PCR may be a reaction method through that multiple images of DNA is generated from a selected DNA sequence. On the basis of application, the market is bifurcated into, Hepatitis C, Hepatitis B, Tuberculosis (TB), Acquired Immunodeficiency Syndrome (AIDS), Human Papillomavirus (HPV), and Methicillin-resistant Staphylococcus Aureus(MRSA). Among these TB holds the larger market share. TB is generally caused by mycobacterium tuberculosis. On the idea of the product, the market is assessed into consumables (assays and reagents), software & services, and instruments & analyzers. Among these consumables held the largest market share as of 2013.
Geographically, the communicable disease diagnostics market is studied with reference to four regions like North America, Europe, Asia Pacific, and RoW. Among these NorthAmerica is dominating the full region followed by Europe because of the presence of an enormous variety of patient population, a large amount of investment in this sector and health care infrastructure, and varied government initiatives. Asia Pacific market is predicted to possess a profitable rate because of the high prevalence of infectious diseases, and patient awareness.
A key issue driving the expansion of the world sexually transmitted disease (STD) testing market size is the enhanced initiatives by governments worldwide. Government bodies across the globe are completing initiatives aimed toward preventing the transmission of the latest HIV infections, fastness down the progression of the disease and raising the standard of life. All these activities square measure contributive to the world efforts to scale back the unfold of HIV. For instance, the National AIDSmanagement Programme (NACP) launched by the govt of India aims at preventing and dominant HIV in India. Such initiatives square measure expected to fuel the demand for STD testing, thereby driving market growth throughout the forecast amount.
As per Technavio, the advances that alter the speedy medical specialty of STDs can have a positive impact on the market and contribute to its growth considerably over the forecast amount. This world sexually transmitted malady (STD) testing market 2019-2023 analysis report additionally analyses different vital trends and market drivers which will have an effect on market growth over 2019-2023.