About the Conference



Ophthalmology conference aims to bring together the prominent researchers academic scientists, and

research scholars

to exchange and share their experiences in all aspects of ophthalmology. It is also an interdisciplinary platform for

researchers

, practitioners and educators to present and discuss the most recent advances, trends, and concerns as well as practical challenges and solutions adopted in the fields of ophthalmology.
International Conference on ophthalmology will focus on many interesting scientific sessions and covers all frontier topics in ophthalmology which includes Basic Principles in ophthalmology,

Retinal Disorders

,

Neuro-Ophthalmology

, Glaucoma, Ocular Microbiology and Immunology, Novel Approaches to

Ophthalmology Therapeutics and many more from across the globe, it held with the discussions on Cornea, Retina and External Eye Disease .
The focus is mainly on minimizing the hazards and maximizing the efficiency of any chemical choice. The conference also includes

Keynote speeches

by prominent personalities from around the globe in addition to both oral and poster presentations.
On behalf of

Ophthalmology Summit 2019

, we are glad to invite contributions from the enthusiastic academicians, scientists to organize

International Symposiums

/Workshops that are both empirical and conceptual in exploring new dimensions of green

chemistry

challenges towards achieving the solutions.
Who should attend???
Research Institutes and Companies providing research products and services for Higher Education Sector

Ophthalmologists, Opticians, Ocularists, Orthoptists

, Optometrists

Chancellors/Vice Chancellors/ Promoters / Directors / Principals / Chairpersons /Academicians / Senior Management / Administrative Heads & Decision makers of Universities /Higher Educational Institutions (Public & Private)

Media… and many more
Why exhibit???
Branding and marketing opportunity

Showcase opportunities available in your own market and encourage foreign universities to collaborate

Opportunity to sign MoUs with Global Universities and Institutions which are interested in Global Market

Opportunity to explore tie-ups for research, student and faculty exchange programs, twinning programs, etc.
Only Registration Includes


1.

All 2 days programs
2.

Reception banquet
3.

B2B meetings
4.

A free paper abstract in our Journal for free of cost


5.

Accepted Abstracts will be published in respective supporting journals, each abstract will be labeled with a DOI
provided by Cross Ref.
6.

Certificate of the presentation by

International Organizing Committee (IOCM)
7.

Can attend all the Interactive sessions and Workshops
8.

All attendees can avail CPD Credits (Continuing Professional Development) by attending our prestigious conference.
9.

Career Guidance Workshops to the Graduates, Doctorates and Post-Doctoral Fellows
10.

2 days Lunch during the conference
11.

Coffee break during the conference
12.

Conference Kit




Package A:

Above 12 features including the following...



1.

Breakfast during the Conference
2.

2 Night's accommodation (i.e. March 26 & 27

th

) in a deluxe single/double room at the conference
Package B: Above 14 features including the following...
1.

1 Night extra accommodation i.e. March 28 (total 3 nights)
Exhibitor/Exhibition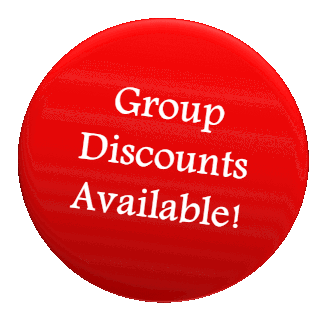 20% discount available for a group of 10+ members.














Welcome message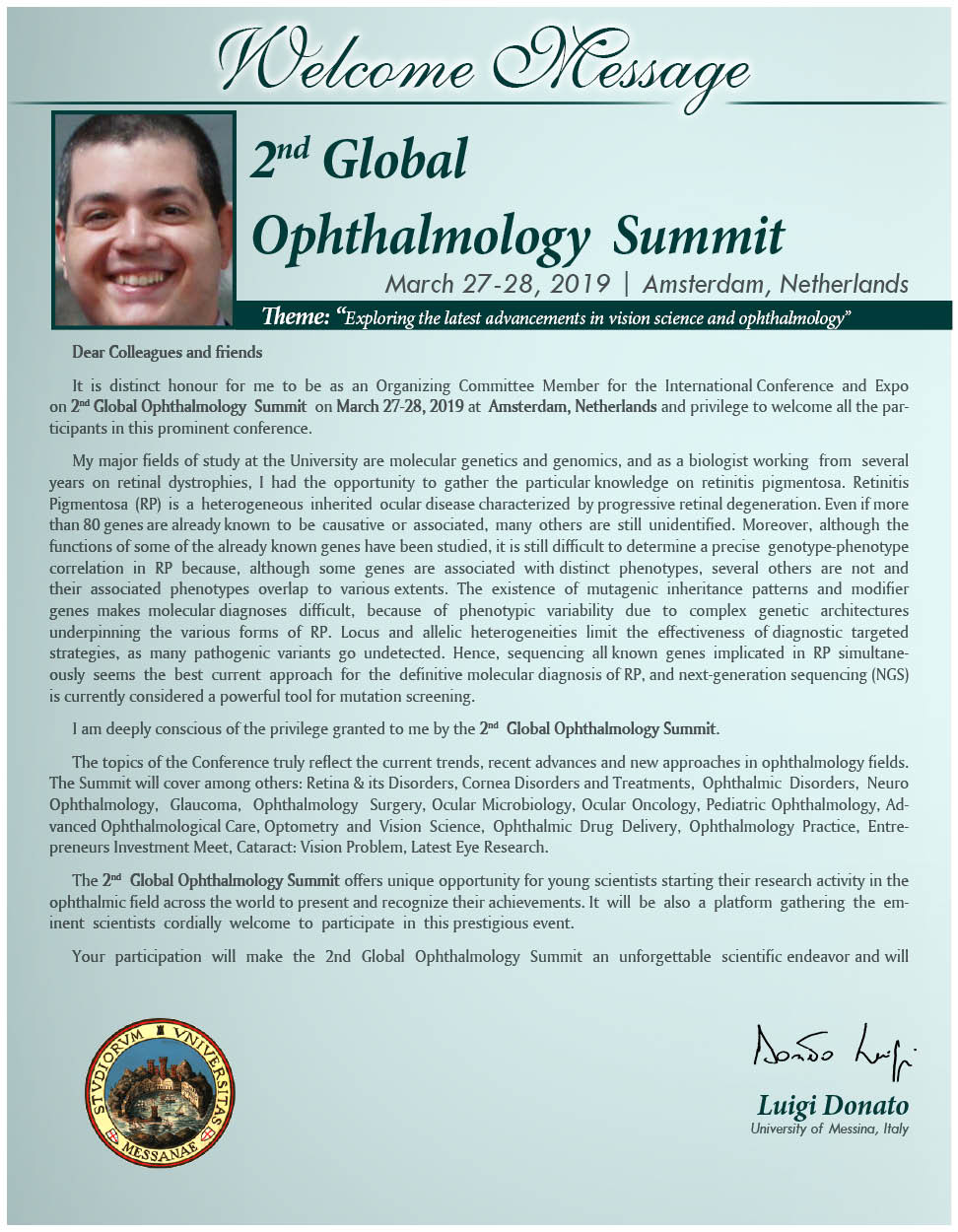 With great pleasure, we invite you to participate in t
he Conference on
Ophthalmology Summit 2019
which is going to be held on
March 27-28, 2019 at Amsterdam, Netherlands
. The topic of the conference covers a wide range of critically important sessions related to ophthalmology and its advancement.
On the behalf of
Scientific Committee
and as Member of the scientific Committee it is a great pleasure to invite you to this enlightening Conference.
It will be the best opportunity to know and share new experiences in the field of

Ophthalmology

, with the most renowned Ophthalmology

speakers

from all over the world, making this event the event of the year in our specialty. We look forward to meeting you and exchanging experiences, new research work and always contributing to improve the quality of life of our patients, the engine of knowledge and research in our profession. Let's meet at the International Conference on

Ophthalmology Summit 2019,

in

Amsterdam, Netherlands.
Target Audience:
Ophthalmologists, Opticians, Ocularists, Orthoptists, Ophthalmic medical practitioner, Optometrist, Popular Researchers and Scholars, Assets of Ophthalmology, Ophthalmology Associates and Societies, Business Entrepreneurs, Vision Research Labs Members, Software developing companies, Associations Manufacturing Medical Devices, Ocular surgeons, Students, Clinical Pharmacist, General Practitioners,

Researchers

, University Professors, Delegates, Attendees etc.
Sessions and tracks


Ophthalmology is a branch of medicine dealing with the diagnosis, treatment and prevention of diseases of the eye and visual system. The eye, its surrounding structures and the visual system can be affected by a number of clinical conditions. Ophthalmology involves diagnosis and therapy of such conditions, along with microsurgery.

Ophthalmologists

are allowed to medically treat eye disease, implement laser therapy, and perform surgery when needed.
Age-related macular degeneration

Corneal Ulcer

Corneal Dystrophy



Session 2: Pediatric Ophthalmology

Pediatric ophthalmologists focus on the development of the visual system and the various diseases that disrupt visual development in children. Pediatric ophthalmologists also have expertise in managing the various ocular diseases that affect children. Pediatric ophthalmologists are qualified to perform complex eye surgery as well as to manage children's eye problems using glasses and medications.

Pediatric ophthalmologists are specially trained to manage the following disorders:
Infections

Strabismus

Amblyopia

Blocked tear ducts.

Abnormal vision development

Genetic disorders

Orbital tumours

Refractive errors

Accommodative insufficiency

Convergence insufficiency

Corneal Disease

Session 3: Neuro- Ophthalmology

Neuro-ophthalmology is an academically-oriented subspecialty that merges the fields of neurology and ophthalmology, often dealing with complex systemic diseases that have manifestations in the visual system. Neuro-ophthalmologists initially complete a residency in either

neurology

, neurosurgery, or ophthalmology then do a fellowship in the complementary field.

The

Neuro-ophthalmology

conditions include:
Diplopia ('Double Vision')
Session 4: Eye Lens

It is the second part of your eye, after the cornea, that helps to focus light and images on your retina. Because the lens is flexible and elastic, it can change its curved shape to focus on objects and people that are either nearby or at a distance. A contact lens, or simply contacts, is a thin lens placed directly on the surface of the eye.

Contact lenses

are considered medical devices and can be worn to correct vision, or for cosmetic or therapeutic reasons.
Rigid gas permeable

lenses



Ophthalmic Technology
is a discipline that focuses on eye care. Topics such as eye examination, vision defects, ocular diseases, corrective surgery, optics etc. Ophthalmic Technology course trains students in areas such as examining patients, basic treatment of vision problems, work on eye testing and other ophthalmic equipment, monitoring patients, prescribing and dispensing spectacles and contact lenses and optometry practices.
VisionCare's Implantable Miniature Telescope

Optovue iVue Optical Coherence Tomography

Vitamin E Infused Contact Lenses
Ø Consensus with regard to various important aspects of hydroxychloroquine ocular toxicity is limited, especially the definition of true hydroxychloroquine retinopathy, the most effective ophthalmological assessment, and frequency of screening.
Session 7: Optometry and vision Science

Optometry is a health care profession which involves examining the eyes and applicable visual systems for defects or abnormalities as well as the medical diagnosis and management of eye disease. Traditionally, the field of optometry began with the primary focus of correcting refractive error through the use of spectacles. Modern day optometry, however, has evolved through time so that the educational curriculum additionally includes intensive medical training in the diagnosis and management of ocular disease in countries where the profession is established and regulated.
Vision is a vitally important sense, but about 50 million people worldwide are blind and another 150 million are significantly vision-impaired. While trauma and infection can cause impairment, the majority of human eye diseases are genetic in nature. The are many laboratory and research centres perform researches into the biology and genetics of vision, mutations that lead to impairment and blindness, and the mechanisms of eye disease. Some latest eye equipment are given below.
Binocular Indirect Ophthalmoscope

Slit Lamp. Stefan Kiefer / Getty Images

Tonometer. Arthur Tilley / Getty Images
In general, it is better to avoid surgery if possible, with painted contact lenses, or shells (acrylic artificialeyes) worn over a blind eye often looking as good as a real eye. However, if a blind eye becomes painful in spite of the use of drops, or a contact lens or shell cannot be tolerated, or the patient does not have the manual dexterity required to remove the lens or shell each evening, then surgery should be considered as this addresses both the discomfort and allows an artificial eye (an ocular prosthesis) to be worn continuously with only a very occasional need for its removal for cleaning.
Our eyes need tears to stay healthy and comfortable. If your eyes do not produce enough tears, it is called dry eye. Dry eye is also when your eyes do not make the right type of tears or tear film.
Itchy eyes

Aching sensations

Fatigued eyes

Sore eyes

Red Eyes

Photophobia (light sensitivity)
Excessive exposure to blue light over many years, from sources such as sunlight, computer screens, and smartphones, can contribute to or even cause eye diseases like as macular degeneration. Excessive screen use is associated with serious eye diseases, including glaucoma 1and Macular Degeneration. Some smartphone related diseases are given below.
· Blue light
· Myopia in children
Session 12: Ocular Oncology
The Department of Ophthalmology's Ophthalmic Oncology physicians provides comprehensive care for adult and pediatric patients with eye malignancies. Just like in other parts of the body, eyes as well can create tumors. The tumors might be benevolent or harmful, that is, they may remain limited in the eye or spread outside. Eye tumours can undermine the visual perception and even have a genuine impact on well being and life. Visual oncology is the claim to fame managing eye tumours. Tumours can emerge in any piece of the eye. Some eye tumors can be very genuine, while others require no treatment. Ophthalmologists at Mass. Eye and Ear are exceptionally comfortable with tumours all through the eye. Most eye tumors are effortlessly noticeable changes. They can be distinguished and perceived at a beginning time. Treatment can be begun early and spare the eye and life of the patient.
· Uveal melanoma
· Orbital tumors and inflammation
· Retinoblastoma track
· Examination
The outer layer of our tear film

is an oil or lipid-based layer. Its main purpose is to seal the

tear film

which helps reduce evaporation of our natural

tears

. WATER (AQUEOUS) LAYER: The middle layer is mostly comprised of water. Its job is to lubricate the eye, wash away particles and prevent infection.



Protects and lubricates the eyes

Reduces the risk of eye infection

Keeps the surface of the eyes smooth and clear
The retina is a layer of tissue in the back of your eye that senses light and sends images to your brain. In the centre of this nerve tissue is the macula. It provides the sharp, central vision needed for reading, driving and seeing fine detail. Retinal disorders affect this vital tissue. Treatment is available for some retinal diseases. Depending on your condition, treatment goals may be to stop or slow the disease and preserve, improve or restore your vision. Untreated, some retinal diseases can cause severe vision loss or blindness. Many retinal diseases share some common signs and symptoms.
· Seeing floating specks or cobwebs
· Blurred or distorted (straight lines look wavy) vision
· Lost vision
In the previous decade the appearance of

ultrasonography registered tomography and all the more as of late attractive reverberation imaging has given symptomatic pictures of the eye circle and mind in a manner that had been a fantasy of numerous before the development of these systems. These newer modes of diagnosis have replaced some previous techniques, such as nuclear medicine imaging and to some degree, vascular studies and orthography.

Cataracts cloud our eye lenses, making it more difficult to see clearly. This may occur when proteins build up and form a cloudy layer on the lens. As you can probably imagine, this reduces the amount of light that can enter. You can almost think of it as condensation forming on the lens of a camera, making it more difficult to get a clear picture.
Eye discharge may be clear and watery, like tears, or in the case of infections, it may be thick and opaque. There are many causes of eye discharge, ranging from infections to allergic reactions. Allergic reactions can cause itchy, watery eyes. Both allergies and infections cause pinkeye, or conjunctivitis.
· Symptoms of eye allergies include:
· Red, irritated eyes
· Itchiness
· Tearing or runny eyes
· Soreness, burning, or pain
· Sensitivity to light
The major signs of external eye disease are redness that does not improve with treatment and poor vision not explained by retina problems.
Pink Eye. One common external eye condition is conjunctivitis, an infection marked by red, itchy eyes and tearing
Vision rehabilitation (often called vision rehab) is a term for a medical rehabilitation to improve vision or low vision. In other words, it is the process of restoring functional ability and improving quality of life and independence in an individual who has lost visual function through illness or injury.
Veterinary Vision is an ophthalmic practice providing care for companion animals. The veterinarians are treating dogs, cats and other small animals including rabbits, chinchillas, birds and reptiles, Horses and other farm animals . Some veterinary eye diseases are given below.
· · Cataract
· Corneal Ulcer
· Corneal Dystrophy
· Entropion. Entropion
· Glaucoma
· Uveitis
Eye Surgery also

known

as ocular surgery.

This is

surgery performed on the eye or its adnexa, typically by an ophthalmologist.

The eye is a very fragile organ, and requires extreme care before, during and after a surgical procedure to minimise or prevent further damage. An expert eye surgeon is responsible for selecting the appropriate surgical procedure for the patient, and for taking the necessary safety precautions.



· Orbital decompression surgery

· Tear duct surgery

· Strabismus Surgery

· Cataract Surgery

· Retinal Detachment Surgery

· Vision Correction Surgery

· Refractive surgery
Market Analysis
As a result of speedy growth in world population, patients with eye diseases and patients with cataract, glaucoma is increasing every year thus stabilizing the ophthalmology market which experienced a downfall in the year 2008-2009. According to a survey, the total world population suffering blindness because of cataract and glaucoma are 48% and 60 million respectively. By the end of the year 2020, it is predicted that people suffering from glaucoma will be 80 million. According to the World Health Organization(WHO) estimated the population to be suffering from visual impairment worldwide is 253 million of which 36 million are blind and 217 million people have moderate to severe vision impairment. Approximately 81% of people aged 50 years and above are suffering from blindness or moderate to severe vision impairment.80% of all vision impairment cases can be prevented or cured.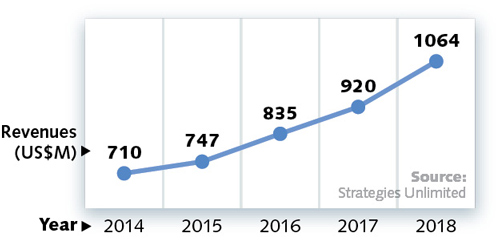 The field of ophthalmology is experiencing an increased use of robotic systems. Robot-assisted surgeries provide an advantage to surgeons like to perform complex surgeries with increased precision, the amplified scale of motion, decreased tremor, flexibility and task automation. The analyst predicts during the period 2018-2022 the ophthalmology device market will grow to USD 84.16 billion. The largest region of ophthalmic devices is in Asia-Pacific with a share of 33%. North America stands as the second largest region with a market share of 29%. The smallest region was Africa with a market share of 3%. According to a study in 2011, the worldwide ophthalmic market was $17.5 billion and is expected to grow by the year 2023 to $34.7 billion, thus indicating a 5.9% of compound annual growth rate. Ophthalmic product market crosses USD 22 billion worldwide and is growing at a rate more than 10% per year. The inclusion of ophthalmic products, eye care products the market is USD 17 billion.