Welcome Note
Hello, we are glad you are here! If you are looking for some professional learning along with some personal leisure, we've got your back! We bring to you the International Conference on Medical and Health Sciences on February 24-25, 2020 at the ever-bustling Rome, Italy. What you will get from this conference? An opportunity to showcase your medical science research, meet experts from 22 health science specialties, explore the power of your medical profession and earn CPD while you enjoy Rome! The medical science courses of this symposia are presented in various session formats for an engaging educational experience, such as clinical case presentations, interactive workshops, poster and oral presentations, Young Researcher Forum and debates. Bring your vision on a global platform by sharing your medical science research with the hundreds attending the conference. Abstract Submission and Registration are open for oral presentation, poster presentation, YRF, and video presentation. Notable abstracts will receive perks from the Organizing Committee.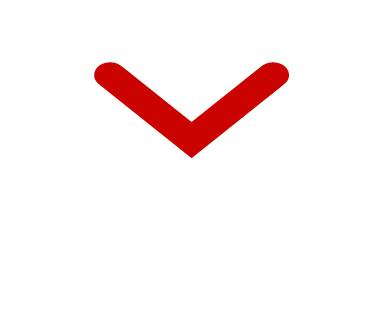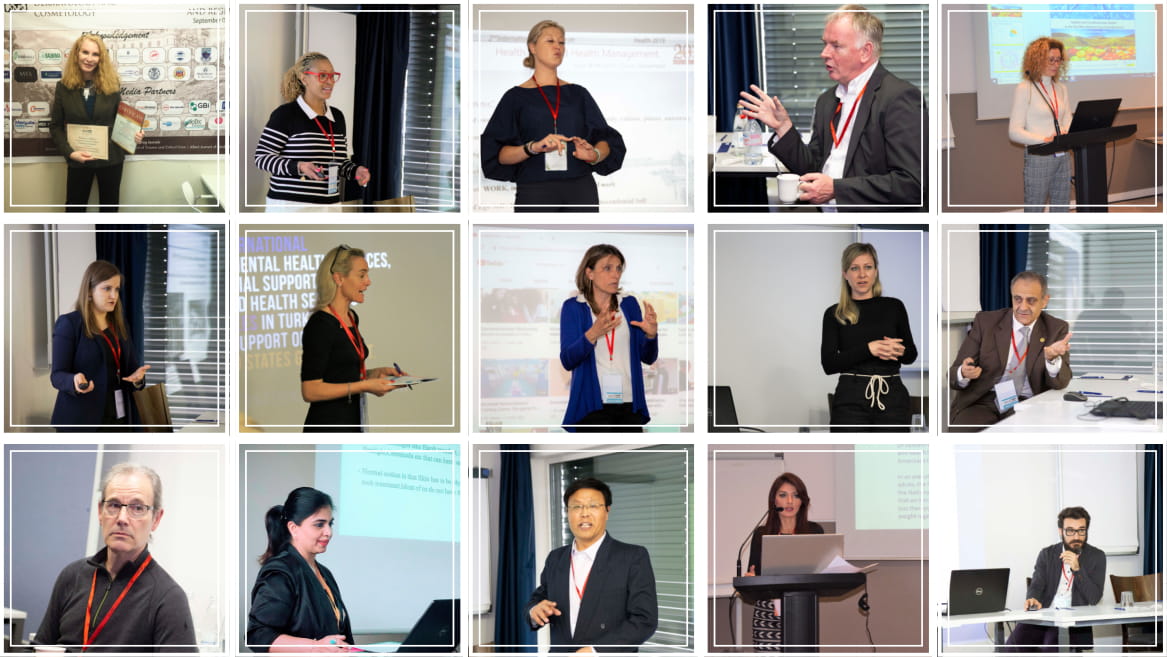 General Information
Who We Are:
Allied Academies is a non-profit organization which hosts interdisciplinary international self-funded conferences on cutting-edge basic and applied research in life sciences, medicine, healthcare and nursing delivered by the best tents in industry and academia. Founded in 1996, the mission of Allied Academies is to gather the researchers, principal investigators, experts and researchers working under academia and health care industry, business delegates, scientists and students across the globe to provide an international forum for the dissemination of research results, new ideas and to build a network between people of the same profession.
About Conference:

International Conference on Medical and Health Sciences is a two-day gathering of world-renowned medical practitioners, professors, researchers and experts of about 22 medical disciplines on February 24-25, 2020 at Rome, Italy. The theme of this meeting is 'Comprehensive Forum for Furtherance of Health and Medicine' and the specialities hand-picked for discussion are Healthcare Management, Psychology & Mental Health, Internal Medicine, Neurology, General Surgery, Cardiology, Cancer Study, Obstetrics and Gynaecology, Dermatology, Paediatrics, Plastic Surgery and Nursing Care. The courses are presented in various session formats for an engaging educational experience, such as clinical case presentations, interactive workshops and debates. Medical Science 2020 is also the ideal place to discover the latest products on the market. Take a stroll through the exhibition hall and attend the symposia to have an enriching and intense scientific experience.
Location: Rome, Italy
Dates: February 24-25, 2020
Registration fee includes:
• Access to all talk sessions and workshops
• Access to the exhibition hall
• Access to the B2B meeting hall
• Conference bag, souvenir, name ID and lanyards.
• Networking and one-on-one sessions
• 2 days breakfast and lunch
• Certificate from the International Organizing Committee Members
• Reception banquets
• Refreshments and Wi-Fi
• Access to all speaker presentations
• CPD Credits
Note: Only registration does not include accommodation. You can avail accommodation in the same hotel/venue as of the conference by choosing either Package A (Registration + 2 nights' accommodation) or Package B (Registration + 3 nights' accommodation). You can avail accommodations for extra nights also.
Group booking:
A group booking of two or more individuals is eligible for a discount. Please email your details with 'group booking' mentioned in the subject line to medicalscience@alliedgather.com to secure a discount code.
Awards:
The International Conference on Medical and Health Sciences is an excellent opportunity to bring your research to the global attention and earn some academic fame. ICMHS 2020 is proud to recognize the deserving with awards that uplift their career and encourage to achieve more. Judged on quality of research, creativity, and effectiveness of particulars, the awards are distributed by the Organizing Committee Members.
BEST SPEAKER AWARD
Speakers are an integral part of a conference and they decide the dimension of the event. A conference's success is majorly decided by the speakers the conference has. Allied Academies is proud to present the Best Speaker Award to a rightfully deserving speaker who shows exemplary presentation skills, interacts with the audience, owns the moment and adds an important dimension to the conference proceedings. Their presentation, body language, soft skills,research information and audience engagements are all taken into account. Each speaker is crucially evaluated by the Organizing Committee Members and unanimously selected as the best speaker.
BEST KEYNOTE AWARD
A keynote talk is delivered to set the underlying tone and summarize the core message or most important topic of the conference. A keynote speaker should be able to catch the essence of the gathering and be able to highlight it to the audience in a period of about 40 minutes. Best Keynote Award is presented to someone who is well known for their expertise and delivers a beneficial plenary talk to the attendees. Judged on the audience engagement and field expertise, keynotes must possess great soft skills to set them apart from the normal speakers.
BEST POSTER PRESENTATION AWARD
This competition is open to all students, graduates, post graduates and research scholars (not above the age of 35). Not only the visuals of theposter, but the presentation skills of the presenter are also taken into account for winning the Best Poster Presentation Award. Poster Competition is organized at AlliedAcademies to encourage students and recent graduates to present their original research in the form of a poster which is easily viewable and open for all toperceive and question. Allied Academies aims at acknowledging all the budding scientists and researchers to present their real-time work related to the themeof the conference.
YOUNG SCIENTIST AWARD
Young investigators are the focus of this award. The YoungResearchers Forum is a platform exclusively for the young generation ofresearchers. It offers young researchers the possibility to discuss researchtopics and develop ideas, learn from each other and gain acknowledgment fromexperienced researchers. These presentations are of 20 minutes duration inrelated scientific track followed by 5 minutes Q&A. Most comprehensive anddynamic talk will receive the Young Scientist Award.
BEST VIDEO PRESENTATION AWARD
Video Presentation is sent in by candidates who are not ableto make it to the conference but would like to spread the word of theirresearch. Anybody who is interested to contribute to the conference is eligiblefor video presentation. Video presentation will be played at the conference intheir respective session and the presenter can be connected via photographs. Wedo not fail to acknowledge their effort and recognize the best entry with a Best Video Presentation Award.
Testimonial Videos: https://www.youtube.com/channel/UCbcPGu4QXFPCV67n5yWZJFQ/videos
Target Audience:
We are hosting an audience of physicians, medical professors, neurologists, psychologists, internists, surgeons, cardiologists, gynecologists, dermatologists, pediatricians, medical industry leaders, medical device manufacturers and relevant society members.
Language:
All presentations during the congress will be conducted in English, the official language of the ICMHS 2020.
Sessions of the Conference
Session on Public Health & Epidemiology

Epidemiology gives a detailed account on the study of the incidence, distribution and determinants of diseases in specified populations and possible control of health problems. It is the main aspect that is the root of public health, which means the organized efforts of society to prevent disease and to promote health. This session will discuss the importance and impact of epidemiology in healthcare. This discussion will hold presentations on:
·

Infectious Diseases
·

Antibiotic Resistance
·

Aetiology
·

Sociology
·

Case Reports
Session on Mental Health & Psychology

Mental health is one's psychological well-being and the level of one's emotional balance. It is how one thinks, feels, and acts. It also determines how we handle stress and make everyday choices. Mental health is important at every stage of life, from early years through adulthood and determines our IQ and EQ. Hence, we discuss the psychiatry disorders in this session. This discussion will hold presentations on:
·

Stress, Anxiety and Depression
·

Child Psychology
·

Addiction
·

Women's Emotional Balance
·

Case Reports
Session on Internal Medicine

Internal medicine is the diagnosis, treatment and compassionate handling of adults to tackle adult diseases. Most of the major specialties in medicine are actually a sub-specialty of Internal Medicine. Let us explore into the recent researches, the important aspects, advancements and projects of the various specialities of medicine during this session. This discussion will hold presentations on:
·

Adult Infectious Diseases
·

Adolescent Medicine
·

Geriatrics
·

Case Reports
Session on Anaesthesiology

Anaesthesiology is the field of medicine dedicated to relieving pain before, during, and after surgery. As we know, anaesthesia is indispensable when it comes to any surgical treatment. Letus explore in detail in this session about different types of anaesthesia. This discussion will hold presentations on:
·

Anaesthetics
·

Trauma and Critical Care
·

Regional Anaesthesia
·

Advanced Research in Anaesthesia
Session on Neurology

Neurology deals with the treatment, diagnosis of disorders of the central nervous system and peripheral nervous system. Neurology deals with diagnosis and treatment of all the diseases involving the central and peripheral nervous system. This session will offer you the extended knowledge on neurological diseases and the current treatment options available in the market. This discussion will hold presentations on:
·

Neurosurgery
·

Central Nervous System
·

Neuropharmacology
·

Neuropathology
·

Spinal Disorders
·

Clinical Trails / Case Reports
Session on Dermatology

Dermatology is the specialization of medicine which deals with the aesthetic and clinical needs of the skin. It is the first line of defence against bacteria and injury, and often reflects overall health. This session will cover the wide range of diseases, conditions and treatment of hair, skin and nails. This discussion will hold presentations on:
·

Clinical Dermatology
·

Cosmetic Dermatology
·

Paediatric Dermatology
·

Wound Healing
·

Case Reports
Session on Alternative Medicine

Alternative medicine is the term for medical products and practices that are not part of standard care but are widely accepted and in use. Alternative medicine may include diets, herbal preparations, megadose vitamins, and various therapies. This session is dedicated to exploring the same. This discussion will hold presentations on:
·

Homeopathy
·

Ayurveda
·

Traditional Chinese Medicine
·

Naturopathy
Session on Ophthalmology

Ophthalmology is a branch of medicine dealing with the diagnosis, treatment and prevention of diseases of the eye and visual system. Eye, the visual organ of the body is delicate and essential. This session throws light on the recent advancements and research in ophthalmology and optometric here. This discussion will hold presentations on:
·

Retinal Disorders
·

Corneal Disorders
·

Ophthalmology Surgery
·

Ocular Oncology
·

Ocular Microbiology
·

Latest Eye Research
Session on General Surgery
A general surgeon has an ideal knowledge on surgical techniques that principally concentrates on wide area such as lungs, heart, liver, pancreas, gallbladder and stomach. General surgery is the basis of intelligence and experience in pathology, physiology, anatomy, immunology, epidemiology and in clinical care domains. In this session, we will explore the latest innovations in surgery by the driving speeches of expert surgeons from various countries. This discussion will hold presentations on:
·

Surgical Oncology
·

Trauma Surgery and Critical care
·

Abdominal Surgery
·

Gastroscopy and Colonoscopy
·

Case Reports
Session on Cardiology

Cardiology is a medical specialty concerned with disorders of the heart. Here in this session, we deal with the diagnosis and treatment of such conditions such as congenital heart defects, coronary artery disease, electrophysiology, heart failure and valvular heart disease. This session will throw light on:
·

Cardiovascular Surgery
·

Nuclear Cardiology
·

Paediatric Cardiology
·

Congenital Heart Diseases
·

Advancements in Cardiology
Session on Oncology

Oncology is the branch of medicine which deals with the identification, diagnosis, treatment and prevention of cancer. Every organ in the body can fall prey to cancer. The discussion on oncology is and its diagnosis and therapy are indispensable. The latest study of Cancer includes three major areas:
·

Medical Oncology
·

Surgical Oncology
·

Radiation Oncology
·

Advanced Research in Oncology
Session on Obstetrics & Gynaecology

Gynaecology and Obstetrics is the study of female reproductive system. Obstetrics deals with pregnancy and labour, whereas gynaecology is a vast field of study that covers women health and treating conditions that influence the female reproductive organs. Thus, it is a medical specialty that is keen on focusing the women's reproductive health during pregnancy and childbirth. Specialist takes care of the general wellbeing of women, pregnancy, predisposition and neonates care, pre-birth screening and testing, and hereditary qualities. This discussion will hold presentations on:
·

Breast Cancer
·

Benign Gynecological Disease
·

Gynecologic Infectious Diseases
·

Reproductive Genetics
·

Neonatal Health
·

Medical Complications in Pregnancy
Session on Pediatrics

Pediatrics is the branch of medicine dealing with the health and medical care of infants, children, and adolescents from birth up to the age of18. The aim of the study of paediatrics is to reduce infant and child rate of deaths, control the spread of infectious disease, promote healthy lifestyles for a long disease-free life and help ease the problems of children and adolescents with chronic conditions. This discussion will hold presentations on:
·

Paediatrics Nutrition
·

Paediatrics Cardiology
·

Respiratory Development Syndrome
·

Paediatric Oncology
·

Paediatric Vaccination
Session on Nursing Care

Nursing can be described as both an art and science of education and dedicated experience throughout the career. Nursing is the profession of the healthcare sector and nurses are trusted care heroes. There are various types of nurses and their responsibilities vary according to the specialization. This discussion will hold presentations on:
·

The Future of Nursing
·

Nursing Education
·

Primary Healthcare Nursing
·

Specialized Nursing
Session on Pathology & Microbiology

Pathology is the study of the causes and effects of disease or injury. It is the bridge between science and medicine. It underpins every aspect of patient care, from diagnostic testing and treatment advice to using cutting-edge genetic technologies and preventing disease. Pathologists play a critical role in research, advancing medicine and devising new treatments to fight viruses, infections and diseases like cancer. This discussion will hold presentations on:
·

Cytopathology
·

Histopathology
·

Anatomical Pathology
·

Specialized Pathology
·

Case Reports
Session on Pharmacology & Drug Discovery

Pharmacology is the science of drugs, it's mechanism and it's pathway after administration. Pharmacology is crucial for discovering new medicines to help fight diseases, improving the effectiveness of medicines and more. Pharmacological knowledge improves the lives of millions of people across the world. Health 2020 approaches the session with the same intention to discover and enhance the on-going projects. This discussion will hold presentations on:
·

Pharmacokinetics
·

Pharmacodynamics
·

Toxicology
·

Drug Screening and Discovery
·

Pharmaceutics
·

Advances in Pharmacological Research
Session on Genetics and Epigenetics
A gene is the basic physical and functional unit of heredity. Genetics is the study of heredity. Heredity is a biological process where a parent passes certain genes onto their children or offspring. Epigenetics is the study of heritable changes in gene expression (active versus inactive genes) that do not involve changes to the underlying DNA sequence. In this session we will discuss:
·

Genetic Disorders
·

Cellular and Molecular Genetics
·

Genomics
·

Stem Cells and Regenerative Medicines
·

Pharmacogenomics
·

Anthropology
·

Epigenetics
Session on Therapy and Rehabilitation

Rehabilitation is care that can help you get back, keep, or improve abilities that you need for daily life. These abilities may be physical, mental, and/or cognitive (thinking and learning). Rehabilitation can improve your daily life and functioning. After a trauma or surgery, a rehabilitation program is essential to help patients recover. This session is dedicated to exploring such therapeutic methods.
·

Physical Therapy Science
·

Addiction Rehabilitation
·

Pain Research and Management
·

Neuro Rehabilitation
Session on Nutrition and Health

Nutrition is the intake of food in relation to the body's dietary needs. An adequate, well-balanced diet combined with regular physical activity is a cornerstone of good health. Poor nutrition can lead to reduced immunity, increased susceptibility to disease, impaired physical and mental development, and reduced productivity. Let us discuss the aspects of nutrition and the benefits of the diet in this session.
·

Nutritional Science
·

Pregnancy Nutrition
·

Functional Food & Nutraceuticals
·

Diet Management
·

Nutrition Research
Session onSports Medicine

Sports Medicine addresses the care of both recreational and professional athletes. Sports medicine that focuses on the prevention and treatment of athletic injuries and the design of exercise and nutrition programs for maintaining peak physical performance. To discover the recent on-going projects of Sports Medicine, join your peers at Health 2020.
·

Sports Nutrition
·

Physical Education
·

Occupational Therapy
·

Factors Affecting Sports Performance
·

Sports Injury Management
Session on Healthcare Management
Healthcare management, also referred to as healthcare administration,is the oversight of healthcare systems, public health systems, hospitals, entire hospital networks or other medical facilities. It is impossible to run a hospital without the Healthcare management professionals. So, let us discuss the administration aspects of Healthcare in this session.
·

Healthcare System
·

Social Determinants of Health
·

Emergency Medicine
·

Disease Management
·

Environmental Health
·

Family Planning
Session on Endocrinology

Endocrinology is the study of the endocrine system in the human body. This is a system of glands which secrete hormones. They influence or control a wide range of physiological activities such as growth, development, puberty, level of alertness, sugar regulation and appetite, bone growth, etc.
·

Paediatric Endocrinology
·

Thyroid Endocrinology
·

Comparative Endocrinology
·

Adrenal and Thyroid Disorders
·

Endocrinology Research and Development
Session on Plastic Surgery


Plastic Surgery is a speciality of surgery which focuses on restoration of the human body to its natural form or alteration to achieve the desired form. There are two types of it: reconstructive surgery and cosmetic surgery. Reconstructive surgery focuses on functional needs whereas cosmetic surgery focuses on aesthetic needs. Here we will discuss segments of:
•

Reconstructive Surgery
•

Blepharoplasty
•

Breast Surgery
•

Buttock Surgery
•

Burn Repair Surgery
•

Laser Surgery
•

Craniofacial Surgery
•

Cosmetic Surgery
Related Keywords: Health | Medical | Healthcare | Health Science | Medical Science | Healthcare Conferences | Health Conferences | Medical Conferences | Medical and Health Conferences | Medical Science Conferences | Medical and Health meetings | Healthcare meet | Medical meet | Health and Medical Congress
Related Associations : American Medical Association [AMA]| Australian Medical Association | World Medical Association | National Institutes of Health | Royal Society of Medicine | Royal College of Practitioners | British Medical Association | Irish Medical Organisation | German Medical Association | Nigerian Medical Association
Market Analysis
The global healthcare system is in a constant state of disruptive transformation. Emerging trends in the healthcare sector are all set to leverage the benefits of cutting-edge technology like artificial intelligence (AI), three-dimensional (3D) imaging, and healthcare IT to enhance care delivery, and reduce healthcare costs. Global health care expenditures are expected to increase from 2.4% to 7.5% between 2015 and 2020 that is equal to the market value of US $7 trillion to the US $8.7 trillion respectively.
The requirement for health care is set to grow rapidly over the medium to long-term. Between 2015-2050, the total worldwide population will grow by 7.3 billion to 9.7 billion. Population growth is currently at 0.8% per annum for 2010 to 2020, faster than any other decade in recent history. This means the requirement of medicine and healthcare is also increasing. The healthcare system should be ready to face this demand. The global market for medical imaging instruments should grow from $32.6 billion in 2017 to $42.1 billion by 2022 at a CAGR of 5.3% for the period of 2017-2022. This is a promising factor as medical diagnosis is based majorly on imaging techniques.
When we move forward to care and therapy, the global market for elder care technologies should grow from $5.7 billion in 2017 to $13.6 billion by 2022 at a compound annual growth rate (CAGR) of 19.2% from 2017 through 2022. Chronic disease management comprises a defined set of interventions mainly aimed at providing high-quality healthcare and a better quality of life to patients. The growing invasion of chronic diseases along with the increasing awareness about the consequences of life-threatening diseases is estimated to drive the global chronic disease management market growth in the future. Chronic diseases, such as cardiovascular disorder, cancer, and neurological disorder, are creating the demand for solutions that can deliver the services to improve patient health at a relatively lower and affordable cost.
About 17.5 million people died from cardiovascular disorders in 2015, i.e., 31% of all the global deaths.The chronic disease management market is divided into arthritis, cardiovascular disease, cancer, and diabetes. Cardiovascular diseases held the largest market share in 2017.
· North America is anticipated to dominate the chronic disease management market globally over the forecast time period.
· Europe is another prominent region in the chronic disease management market.
· The Asia Pacific is anticipated to demonstrate the fastest growth rate in the chronic disease management market over the forecast timeframe, owing to the region's thriving healthcare industry due to a large population base, especially in India, China, and Japan.
· The Middle Eastern and African region is dealing with resource constraint issues in the healthcare industry and might find it difficult to implement chronic disease management services properly, thereby showing slow growth in this market in the future.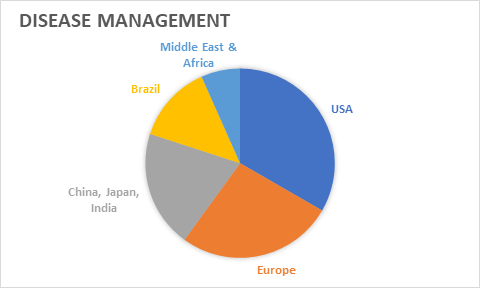 List of few Healthcare associations in World:
World Medical Association
Medical Technology Association
Australian Healthcare & hospitals association
Alberta Medical Association
European Medical student's Association
National Medical Association
American Medical Association
The International Association of Healthcare Professionals
International Federation of Medical Students Associations


Medical & Health Science Universities around the Globe:
Johns Hopkins University
Stanford University
Mc Gill University
University of Kentucky
University College Dublin
University of South Florida
Globe University
Indiana University
New Castle University
The University of Edinburgh
George Town University
Oklahoma State University
The College of Health Care Professions
Oregon Health & Science University
University of Bristol
Harvard University
Cambridge University
Queen Mary College of London
Imperial College London
Monash University
University of Sydney
University of Melbourne
Deakin University
University of Queensland
Tasmania University