About the Conference
Brain and Spine 2020 is an elite stage to unite overall eminent researchers in the field of Neuroscience, Neurology, Brain, public health. A platform and private community of top Professionals, scientists, academic scientists, industry researchers, scholars to exchange about state of the art research and technologies. The main objective of this conference is to stimulate new ideas in the various fields of neurology and neuroscience. Brain and Spine 2020 will also provide you with an opportunity to interact and learn from our Business partners, Exhibitors and Sponsors who were esteemed in the field of Healthcare. This would also offers a chance to speak with them personally and evaluate if they could be helpful for your networking practices. You can also learn from each other during Networking Breaks.

Join us for the most exciting Brain and Spine meeting of the year! Connect with colleagues and industry leaders for discussion and collaboration on spine and peripheral nerve topics around the theme "New Horizons and global perspective in Brain and Spine Research".
Call for Abstracts
Fellows and surgeons who have been in practice for five years or less are invited to submit abstracts for presentation. Surgeons whose papers are selected will receive complimentary provisions on registration for attending the exclusive Young Surgeon Dinner.
Format: Abstracts can address any subject directly relevant to spine surgery, brain surgery and must include title, authors, text of 250-300 words or less, and up to two images along with email address, affiliation and photograph.
Please provide group code: 5ICBS when making your reservation or to know special provisions on Packages (which includes Registration + Accommodations) for group participation over the phone/ WhatsApp conversation at: +34932716034
Deadline: It is recommended that participant's book their hotel rooms as soon as possible, as space will fill rapidly.

Welcome Message
As a Program Manager from years towards Brain and Spine Congress I'd like to personally welcome each of you to the CPD Accredited 5th International Conference on Brain and Spine a collaborative stage in Kuala Lumpur, Malaysia to gather experts during the month of March 16-17, 2020. It's an exciting time for Allied Academies as we continue to grow. we are motivated and feel grateful to have responsive Key notes, Plenary speakers, attendees, Business Delegates open to new ideas. Our organization is confronting a time of many changes and we're meeting these changes during a time of larger nation-wide and global change. The world of Neuroscience is an exciting area in which to work/study/play, and we'll continue to meet and bring inspired people together in forums like this, to ensure our organization remains at the cutting edge.
I'd like to give you an idea of what you can expect and what we hope to achieve over the next few era.
Let me give you a brief update on where we are today. To introduce, Brain and Spine 2020 has been a well-acknowledged event that has seen great success over its past two editions and has hosted successfully. This year, we are gearing up to provide for an intellectually igniting experience through a colloquy of the best researchers from around the world deliberating ideas for the ultimate goal - "New Horizons and global perspective in Brain and Spine Research" which is also the theme of our conference.
We're transforming the way we operate to continuously improve our ability to conduct successful meets in exploring the research era and develop new strategies. Our employees and partners have continued to meet the challenges of our field and to excel despite setbacks. We should all be very proud of where we are today and excited about where we are headed.
Before I close, I'd like to thank each of you for attending our conference and bringing your expertise to our gathering. You, as organization leaders, have the vision, the knowledge, the wherewithal and the experience to help us pave our way into the future. You are truly our greatest asset today and tomorrow, and we could not accomplish what we do without your support and leadership. Throughout this conference, I ask you to stay engaged, keep us proactive and help us shape the future of Brain and Spine studies. My personal respect and thanks goes out to all of you.
Sessions&Tracks
Traumatic brain injury

(TBI) occurs due to a sudden, external, physical assault damages to the brain. It is one of the most typical causes of disability and death in adults. TBI is a broad term that describes a boundless array of injuries that occur to the brain. The damage can be either focal (confined to one area of the brain) or diffuse (occurs in more than one area of the brain). The critical condition of a

brain injury

can range from a mild concussion to a severe injury that results in coma or even death.

Each year, about 1.4 million people in the U.S. experience a brain injury, and 230,000 are hospitalized and survive. However, more than 50,000 people in the U.S. will die due to the following traumatic brain injuries.
The behavior in which brain works abnormally, even you can find loss of awareness and periodic breakdown in behavior

.
Temporary confusion

A staring spell
Uncontrollable

blockhead

movements of the arms and legs
Loss of consciousness or awareness
Focal seizures

are categorized into two categories:
Focal seizures without loss of consciousness

Focal seizures with impaired awareness
There are six types of Generalized seizures:
Absence seizures

Tonic seizures

Atonic seizures

Clonic seizures

Myoclonic

seizures
Spinal cord injury

is the injury related to spine. It is very harmful to the spinal cord and causes less of muscles work. About 40 to 80 cases for every million population are found all across the globe.


Spinal cord injury is generally caused because of the

manifestation

of liquor abuse. In spinal cord injury

chronic

pain occurs.

There are three theories of

regeneration. The theories explain why the adult

nervous system cannot regenerate. First theory explains that nogo a molecule expressed by myelin and it prevents the axonal growth. The second theory emphasizes the role of glial scars. The third theory proposes that chondroitin s

ulfate

proteoglycans

(CSPGs) prevent axon growth.
Session 5:

Spine and Spinal Disorders


Spine and

spinal disorders

should be taken seriously to get rid of the problems. Spinal disorders are one among the most complicated illnesses reported in medical practice. Around the globe a huge number of patients suffer from this disease. Such diseases affect the spine and also cause

degenerative diseases

, compression

syndromes

,

rheumatoid arthritis

, vertebral and spinal code tumors. These problems may occur due to some untreated disease, birth defect, aging, sudden injury, and trauma or probably due to some other medical condition
Alcoholism
is an alcohol use disorder. It is a term for any drinking of liquor that outcome in any health issues. Alcoholism is categorized into two types: alcohol abuse and
alcohol disorder
.
In medical liquor abuses said to exist when at least two of them accompany together
Addiction
is a
chronic disease of mind reward, inspiration, memory, and related circuitry
.
Addiction
is characterized by an inability to consistently abstain, impedance in behavioral control, desiring and lessened acknowledgment of noteworthy issues with one's practices and interpersonal connections, and a broken passionate reaction. Like other interminable ailments, dependence frequently includes cycles of backslide and
abatement
. A proper treatment and also a person should be engaged in proper exercise
Neck surgery
may sometimes leads to severe damages to the spine and also to the function of the brain.
Cervical disc disease
is caused by an abnormality in one or more discs that lie between the neck bones. When disc get damage due to
arthritis
or due to any other cause it can lead
to
neck pain
. In several conditions, pain and numbness could mostly occur in arms due to the pressure on the nerve root. Our neck is made up of several bones called vertebrate separated by discs filled with a cushioning gel like substances. There is a disc called
cervical discs
which allow to turn our neck smoothly side by side
Ankylosing spondylitis

is a type

of

arthritis

,

it

affects

our

spine

.

It

can

cause pain

,

stiffness, and

inflammation

from your neck to your lower back. When we see such a problem then the vertebrae in our spine can fuse together. This makes our spine less flexible and might also leads to breathing problems. Early diagnosis and treatment can control and prevent the problem

.

Ankylosing

spondylitis

affects men more than women. In the early childhood only we can see all the signs and symptoms. Our eyes are the most sensitive part and mostly it gets affected.
Cervical radiculopathy

occur when the nerve root in the cervical spine get damaged. Due to this there is a change in the neurological function.

Neuroglia

defects such as numbness, weakness arises and it can radiate anywhere from neck into the shoulders, arms, hands, fingers.

It is caused by the wear and tear changes that occur in our spine as we grew old.it is also caused due to the sudden injury.

Cervical Radiculopathy

is caused due to the pressure from the disc,

degenerative

change in the bones, also due to the arthritis or any other injury.
Joint replacement
surgeries

are done mostly to replace hip joints and knee joints. In this surgery there is a complete removal of the damaged joint, and the tissues are replaced with an artificial prosthesis. The main purpose of this procedure is to relieve pain and restore a sense of normal function. Joint replacement surgeries are recommended for patients suffering from severe pain and disability due to progressive
arthritis
. Total knee replacement is often performed
by Knee arthroplasty

.during knee
arthroplasty
damaged components of the knee are removed.
Bursitis
is swelling and inflammation which occur near a joint. In bursitis a liquid is buildup which causes swelling and inflammation near the joint.
Bursitis is caused due to the
inflammation
of a bursa and also due to the fluid in the bursa.
A bursa is a thin, slippery sac which is found around the joint and it reduces the friction between the bones, tissues, and ligament
·
The affected area will feel achy or stiff.
·
It will hurt more when you move it or press on the affected area.
· The affected area will look swollen and red.
Degenerative disk

disease in which we feel pain in the disc of our spine. It is a disease in which we feel pain weakness numbness in the disc of the spine

Spinal disks

is like a shock absorbers between the

vertebrae

, or bones, of the

spine

. They help us to stay flexible; so that we can you can bend and twist. As we grew older they start to break down.

Symptoms of degenerative disc disease:

·

Their symptom starts with the damage of the spine. Also it can affect the other parts of the body.
Arthritis is defined as
t
he inflammation which occurs in the joint of the body
. Arthritis

is nothing but a joint pain or the joint disease there are more than 100 different type of arthritis. All type of people of different age group can suffer with this problem. More than 50 million adults and 3000000 children have some type of arthritis it is most common among women.
There are different types of arthritis:
Psychiatry is the study and treatment of mental issues. Psychiatry concentrates on the analysis, treatment and anticipation of mental issues. These abnormalities are identified with the mood and the behavior of a individual.
Psychological disorder

is used to refer mental disorder.

Mental disorder

is the behavior or symptoms that impact multiple area of our life.
Mental health

means the person who is mentally healthy.it is the authority for emotions, thinking, communication, learning, flexibility and self-esteem. Mental health is also key to relationships between personal and emotional well-being and contributing to community or society.
Pregnant ladies

every time is in stress for their children till there birth.

Spine imperfection

is a well-known and a common birth disease.it is essential to know how it can be avoided and what the treatments are. According to national institute of health one out of every 33 babies has some birth imperfection.

Birth imperfection means structure or working of the body and also the digestive system. Spine is a very typical birth imperfection. etc.

Depression is a very common disorder. Every individual somehow suffer from this disorder. It stress mood disorders it can exhaust our energy and hope and make us feel very low. People who have less self-confidence generally found depressed. They suffer from mental stress and can cause insomnia.
Types of depressive disorders:

Major depression

Dysthymia

Adjustment disorders

Seasonal affective disorders
Environment depression does not relate to our brain function, depression does not oc

cur due to the families or due to the illness, it happens due to the environmental situation

Session 17: Psychiatry

Psychiatry is that the medicine which is dedicated to the identification, prevention, study, and treatment of mental disorders. It is the study and treatment of mental state, emotional disturbances and abnormal behavior. It is the study and treatment of mental state, emotional disturbances and abnormal behavior. These embrace numerous maladaptation associated with mood, behavior, cognition, and perceptions.


Session18: Neuropathology
Neuropathology

is the branch of medicine concerned with diseases of the

nervous system tissue, usually

in the form of either small surgical biopsies or whole-body autopsies

. Neuropathology

is the study of central and peripheral nervous tissue in adults and children

Neuropathology also relates to

forensic pathology
.
Neuropathologist
work is to examine and diagnosis biopsy tissue from brain and spinal cord.
Neuropathology is sometimes get confused with
neuropathy.
Brain and Cognition is the integration of neuroscience and cognitive science. Cognition means how a person understand the world an act, it simply means the brain based skill we need to carry out in any task. Cognition

is the

ability to study the brain based skill one need to carry to perform a task of

nervous system

and its behavior, mental action or process of acquiring knowledge and understanding through thought, experience, and the senses.




Market Analysis Report
The global

neurology devices market size was valued at USD 6.2 billion in 2014. Growing advancement in the field of imaging technologies and consequent development of neurosurgical endoscopy devices are likely to drive growth over the forecast period.


Further increase in the number of

neuroinformatics

related projects for provision of efficient algorithms are also attributive factors expected to boost demand over the forecast period.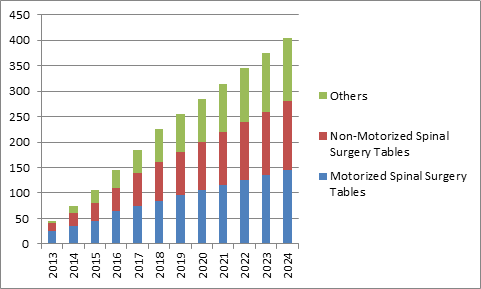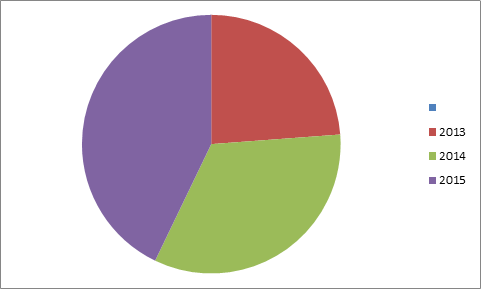 Kuala Lumpur officially the federal territory of Kuala Lumpur and is Commonly known as KL, is the national capital and largest city in Malaysia. As the global city of Malaysia, it covers an area of 243 square km and has an estimated population of 1.73 million as of 2016, also known as the Klang valley, is an urban agglomeration of 7025 million people as of 2017. It is among the fastest growing metropolitian region in Southeast Asia, in both population and economic development.
Kuala Lumpur is the cultural, financial and economic centre of Malaysia. It is also home to the parliament of Malaysia and the Official residence of the Malaysian King. The city once held the headquarters of the executive and judicial branches of the federal government but these were relocated to putajaya in early 1999. However, Some sections of the political bodies still remain in Kuala Lumpur.
Kuala Lumpur is one of the three federal Territories of Malaysia, enclaved within the state of Selangor, on the Central west coast of Peninsular Malaysia. The city has played host to many international sporting, political and cultural events including Common wealth games. It has undergone rapid development in recent decades and is home to the tallest twin buildings in the world, the petronas Towers, which have since become an iconic symbol of Malaysian development.
KL has a Comprehensive Road system supported by an extensive range of public transport networks, such as the Mass Rapid Transit , Light Metro, Bus rapid Transit, monorail, Commuter rail and an airport rail link. It is one of the leading cities in the world for tourism and shopping , being the tenth most visited city in the world. The city houses three of the World's ten largest shopping malls.