Yeast Congress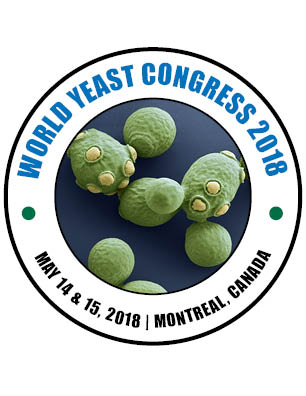 Yeast Congress 2018 welcomes you to attend the World Yeast Congress to be held on May 14-15, 2018 at the beautiful city of Montreal, Canada with the theme "Unravel the Spearheads of Yeast Genetics". The Yeast Genetics Meeting is the premier meeting for students, postdoctoral fellows, research staff and principal investigators studying various aspects of eukaryotic biology in yeast. This meeting will examine the basic physiology and metabolism of industrial yeast strains. New genetic tools and approaches have opened up new possibilities for reprogramming pathways to produce novel products in yeast and there will be a particular focus on yeast cell factories. All the delegates coming here won't miss the chance to meet and create a network with the giants in the field of Mycology, where you can build relationships that are key to future collaborations.

Welcome Message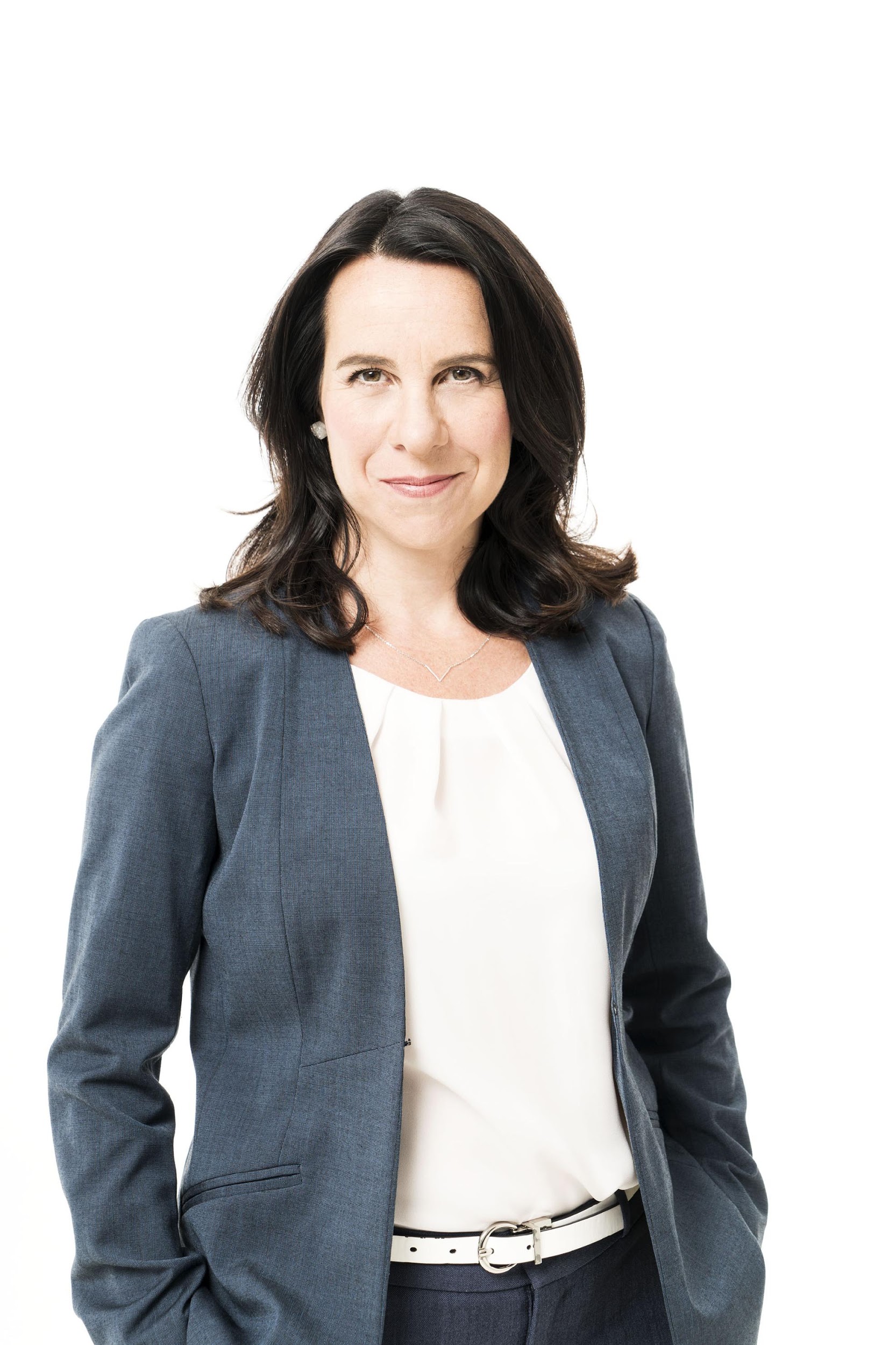 Welcome to the participants of World Yeast Congress 2018 in Montreal.
Every year, the metropolis of Québec receives many international events, including numerous conferences in all spheres of activity; but it is a real honor to receive your important scientific congress. Thank you for choosing Montréal.
Montréal has a lot to offer. A cosmopolitan city, unique in North America, Montréal is also a city of knowledge that can rely on four universities, two French-language and two English-language ones, as well as several large schools and research institutes that help keep it at the top of the list of innovative cities.
I hope you enjoy fruitful discussions and that your stay in the city allows you to discover cultural activities as well as a chance to visit our scientific facilities.
Best of luck with your congress and enjoy your stay in Montréal.
Valérie Plante
Mairesse de Montréal
Mayor of Montréal

Yeast Congress Sessions
Session: Yeast Physiology

Fungal physiology is a scientific discipline that concerns the life-supporting functions and processes of fungi that allows fungal organisms to grow and reproduce.
Session: Yeast Genetics and Molecular Biology

The awesome power of yeast genetics is partially due to the ability to quickly map a phenotype-producing gene to a region of the S. cerevisiae genome. For the past two decades S. cerevisiae has been the model system for much of molecular genetic research because the basic cellular mechanics of replication, recombination, cell division and metabolism are generally conserved between yeast and larger eukaryotes, including mammals.
Molecular genetics is the field of biology and genetics that studies the structure and function of genes at a molecular level. The study of chromosomes and gene expression of an organism can give insight into heredity, genetic variation, and mutations.
Session: Cellular Ageing

Aging is not typically measured by time in yeast, but rather by the number of divisions an individual cell completes before it dies. An individual cell is easy to follow from birth to death because yeast divides asymmetrically by budding off new daughters. Unlike their mothers, the daughters start from scratch, having the potential for a full lifespan. Thus, individual cells are mortal, while the yeast population is immortal. The probability that a cell will continue dividing decreases exponentially as a function of the number of completed divisions. Thus, mortality rate increases exponentially with age. However, it plateaus at older ages in similarity to what has been observed in other species. Yeasts undergo a variety of changes as they age, and some of these are clearly detrimental. In view of this, it is reasonable to speak of an aging process. In practical terms, yeast lifespan is measured by observing individual cells periodically under a microscope and removing buds with a micro-manipulator.
Session: YeastApoptosis

Apoptosis is an evolutionally conserved cell suicide program used by an organism to selectively eliminate dangerous, superfluous, or damaged cells. The phenomenon of yeast cells undergoing apoptosis has long been controversial, in part because of doubts of whether cell suicide could constitute an evolutionary advantage for unicellular organisms.
Session: Organelle, Membrane, Autophagy

Autophagy refers to a group of processes that involve degradation of cytoplasmic components including cytosol, macromolecular complexes, and organelles, within the vacuole or the lysosome of higher eukaryotes.
Session: Fungal Genetics

Fungal genetics is the study of the mechanisms of heritable information in fungi. Yeasts and filamentous fungi are extensively used as model organisms for eukaryotic genetic research, including cell cycle regulation, chromatin structure, genetic recombination and gene regulation.

Session: Fermentation and Yeast Biotechnology
Humans have taken advantage of the metabolism in a tiny fungus called yeast to create beer and wine from grains and fruits. Yeast Biotechnology can be defined as the application of yeast to the development of industrial products and processes. Fermentation now is used in various fields such as bread making, wine brewing, chocolate production, probiotics etc.,
Session: Bioenergy and Biofuels

Research is currently focusing on the transformation of new raw materials into biofuels. To date, yeast is the best micro-organism to produce alcoholic fermentation from simple sugars. Humans, with centuries of experience in this field in baking, wine-making or brewing, have very effective strains available to them. They are now used to make biofuels from renewable agricultural products - beet, sugar cane, molasses and other amylase products. Research is currently focusing on the transformation of new raw materials into biofuels.
Session: Industrial yeast strain improvement

There are interesting opportunities to isolate or generate yeast variants that perform better than the currently used strains. Therefore there is the need for different strategies of strain selection and improvement available for both conventional and nonconventional yeasts. Exploiting the existing natural diversity and using techniques such as mutagenesis, protoplast fusion, breeding, genome shuffling and directed evolution to generate artificial diversity or the use of genetic modification strategies to alter traits in a more targeted way, have led to the selection of superior industrial yeasts. Furthermore, recent technological advances allowed the development of high-throughput techniques, such as 'global transcription machinery engineering' (gTME), to induce genetic variation, providing a new source of yeast genetic diversity.

Session: Yeast-Based Drug Discovery

The humanized yeast model has emerged as a powerful tool in large-scale screenings directed to target human proteins. The high degree of cellular processes conservation between the yeast Saccharomyces cerevisiae and higher eukaryotes has made this microorganism a valuable cell model to study the pathobiology of several human diseases. The yeast target-based approach can be highly useful in the first-line screening of potentially active compounds to be tested in more complex cell models.
Session: Yeast Bioremediation

It refers to the bioremediation or biodegradation of contaminants and hazardous pollutants in the environment using yeast. The environment is under great stress due to industrialization and human interfering on the limited natural resources. Bioremediation is an increasingly popular method using microbial strains and their enzymes for degrading waste contaminants such as chlorinated pesticides or other pollutants to protect the environment from pollution. Bioremediation is based on biodegradative processes related to microbial population dynamics in soil or water and its ability to consume xenobiotic as a carbon source.
Session: Pathogenic Yeast and Food Spoilage

Food spoilage due to bacteria and\or yeast contamination can be a costly problem for the food industry. Recent progress in DNA analysis has enabled rapid, accurate yeast identification methods to be developed. Armed with this precision identification it is possible to predict and eliminate the source of contamination. Some yeast is psychrophilic, and so they can grow at relatively low temperatures. In fact, the fermentation of wine and beer is often carried out at temperatures near 40°F. Because some kinds are psychrophiles, they can create a spoilage problem in meat coolers and other refrigerated storage areas. Because they can grow under conditions of high salt or sugar content, they can cause the spoilage of certain foods in which bacteria would not grow. Foods produced by the bacterial fermentation process, such as pickles and sauerkraut, can also be spoiled by yeasts which interfere with the normal fermentative process. While certain yeasts are pathogenic, yeast infections are much less common than bacterial infections. Foodborne illness continues to be an urgent issue across the globe. The epidemiology of the foodborne disease is changing. New pathogens have emerged, and some have spread worldwide. These pathogens cause millions of cases of sporadic illness and chronic diseases, as well as large and challenging outbreaks over many states and nations.
Session: Yeast Stress and its Response

Every cell has developed mechanisms to respond to changes in its environment and to adapt its growth and metabolism to unfavorable conditions. The unicellular eukaryote yeast has long proven as a particularly useful model system for the analysis of cellular stress responses, and the completion of the yeast genome sequence has only added to its power.
Session: Yeast infections

Most yeast infections are caused by a type of yeast called Candida albicans. Yeast is a fungus that normally lives in the vagina in small numbers. A vaginal yeast infection means that too many yeast cells are growing in the vagina. These infections are very common. When something happens to change the balance of these organisms, yeast can grow too much and cause symptoms. Vaginal yeast infections aren't considered a sexually transmitted infection (STI). Sexual contact can spread it, but women who aren't sexually active can also get them. Once you get a yeast infection, you're also more likely to get another one.
Session: Yeast Nuclear RNA Processing

Nuclear RNA processing requires dynamic and intricately regulated machinery composed of multiple enzymes and their cofactors. Much progress has been made recently in describing the 3D structure of many elements of the nuclear degradation machinery and its cofactors. Similarly, the regulatory mechanisms that govern RNA processing are gradually coming into focus. Such advances invariably generate many new questions, which we highlight in this Yeast Congress 2018.
Session: Yeast Epigenetics

Yeast provides a flexible and rapid genetic system for studying cellular events. With an approximate generation time of 90 min, colonies containing millions of cells are produced after just 2 d of growth. In addition, yeast can propagate in both haploid and diploid forms, greatly facilitating genetic analysis. Like bacteria, haploid yeast cells can be mutated to produce specific nutritional requirements or auxotrophic genetic phenotypes, and recessive lethal mutations can either be maintained in haploids as conditional lethal alleles (e.g., temperature-sensitive mutants), or in heterozygotic diploids, which carry both wild-type and mutant alleles.
Yeast Market Projection
Yeast is a fermenting and leavening agent. Based on the type, yeast is segmented into baker's yeast, brewer's yeast, feed yeast, industrial yeast, bio-ethanol yeast, and wine yeast. Yeast is used in various end-use applications in the Food and Beverages, Feed and other sectors.
One key trend upcoming in this market is the growing demand for bio-ethanol as fuel because of the low availability of fossil fuel and an increase in the number of ethanol/gasoline flex-fuel cars.
The other important cause is a rise in demand for convenience food products is one of the factors contributing to the market growth. The products containing yeast reduce the cost of time associated with food consumption and increase the quantity and variety of foods consumed.
Further, the report states that one of the major challenges confronting the market is the stiff competition in the procurement of raw materials. The shortage of molasses also triggered competition among manufacturers worldwide.
Yeast Markets in the World to 2019 - Market Size, Development, and Forecasts
The expansion of the global yeast industry is forecast to reach 4.4% p.a. in the coming years. Between 2008 and 2014 the market increased with an average annual growth of 8.0%. Currently, active yeasts account for 70.2% of the global demand while inactive yeasts have a 29.8% share of the market.
Europe, China, Japan, Mexico, Turkey and the United States represent the largest yeast markets while the strongest annual growth is forecast to occur in Morocco (20.2%), Senegal (17.4%), Kenya (16.5%), Rwanda (10.1%) and Bolivia (9.0%).
Yeast Markets based on Types

Global baker's yeast market: The baker's yeast market is expected to grow at a CAGR of close to 9% during the forecast period. The growth of the global baker's yeast market is directly linked to the increasing consumption of processed food, especially bakery items.
The global bakery market is expected to grow at a CAGR of more than 7% during the forecast period. China is experiencing high growth in the baker's yeast market due to increase in the demand for bakery products in both retail and food services.
Global brewer's yeast market: The brewer's yeast market is expected to grow at a CAGR of 9% during the forecast period. This market is mainly driven by the growing demand for alcoholic beverages, which use yeast during the fermentation process. It is considered a probiotic as it contains nutrients, such as chromium, vitamin B, protein, selenium, potassium, iron, zinc, and magnesium.
Global feed yeast market: The feed yeast market is expected to grow at a CAGR of over 9% during the forecast period. Feed yeast is a cost-effective nutritive supplement for animals with negligible harmful effects.
Global industrial yeast market: The industrial yeast market is expected to grow at a CAGR of close to 8% during the forecast period. Yeast is widely used for various applications in industrial biotechnology. Various players in the market are coming together to develop improved industrial yeast strains.
Competitive landscape and key vendors

The global market for baking ingredients is highly fragmented and is characterized by the presence of large and small vendors. The market is highly competitive, with all players competing to gain a greater market share. Intense competition and frequent changes in consumer preferences constitute significant risks for vendors. These vendors compete on the basis of numerous factors such as price, quality, product differentiation, distribution, and promotion. Vendor performance in the global baking ingredients market may be impacted by the changing consumer spending pattern and preferences due to increasing disposable incomes and changing lifestyles.
Key vendors in this market are -
Archer-Daniels-Midland
Associated British Foods (ABF)
Cargill
DuPont
Ingredion
Kerry Group
Other prominent vendors in the market are AAK, Bakels, Corbion, IFFCO Poultry, Lesaffre, Novozymes, Puratos Group, Taura Natural Ingredients, and Tate & Lyle.