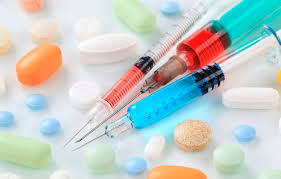 Ideally, vaccines could be given orally. In order to do that, however, the vaccine would have to be protected from high acidity in the stomach and a barrage of enzymes produced by the body (mainly in the pancreas) that aim to break apart (metabolise) peptide/proteins. There are several ways to protect the vaccine on its way from the mouth to the bloodstream:
· Solid particulates: Microspheres that use a biodegradable polymer such as PLGA or chitosan to encapsulate the vaccine
· Liposomes: Structures that resemble a miniature cell in that they have a phospholipid bilayer like a cell membrane that can be used to enclose the vaccine
· Virosomes: Small, spherical, lipid membranes similar to liposomes except they only have one membrane layer.
· Emulsions: Vaccines are protected in an oil/water-based droplet
· Micelles: A micelle is made up of molecules that have a fat-loving (hydrophobic) end and a water-loving (hydrophilic) end that naturally form spheres. The vaccine is protected from degradation within the hydrophobic core of the micelle.
Polymers in solid particulate vaccine delivery
Liposomal delivery systems
Emulsion delivery systems
Polymeric nanoparticle delivery systems
Micellar delivery systems
Dendrimer-based delivery systems