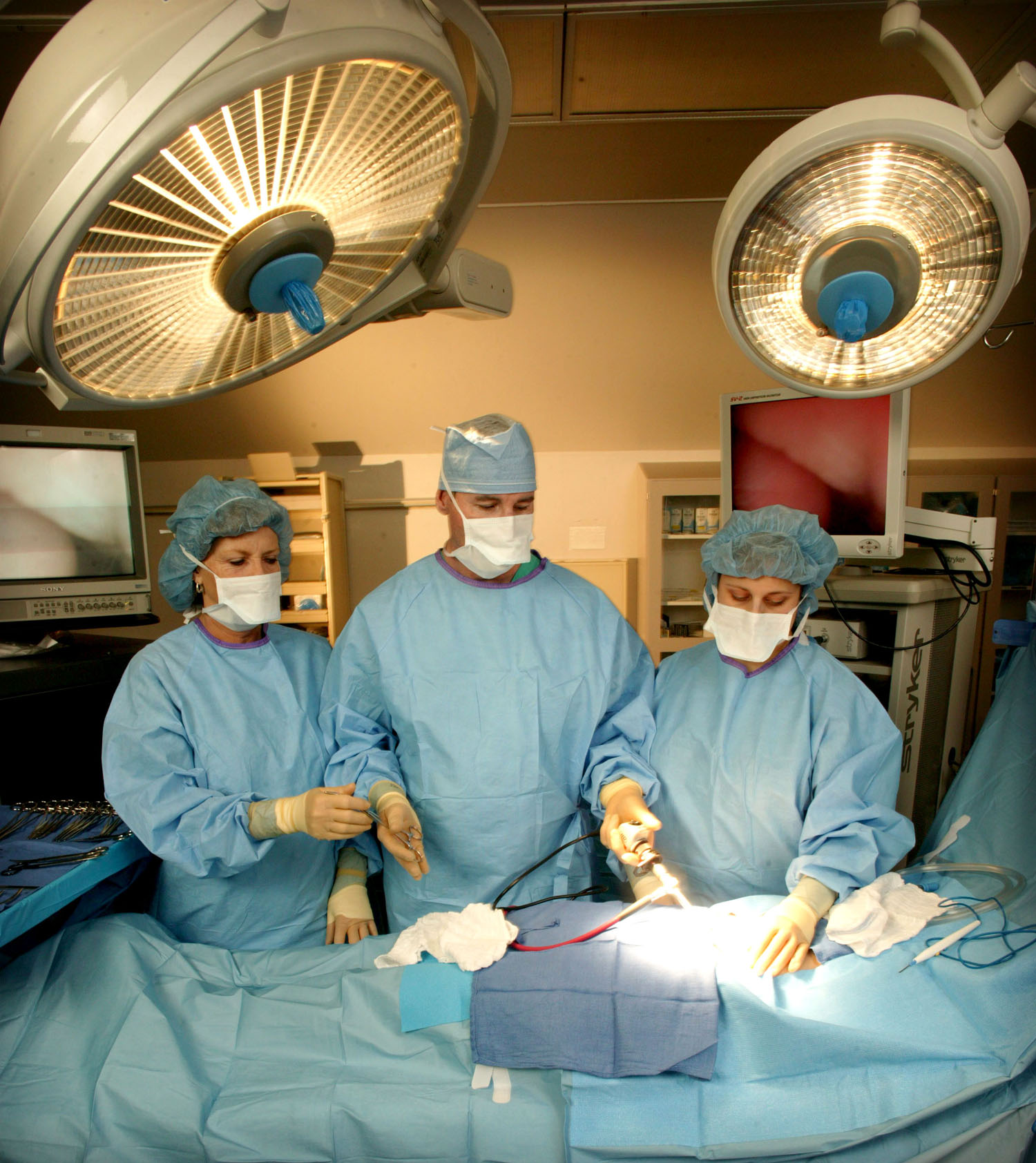 1. Neurosurgery:
Neurosurgery mainly focuses on the prevention, diagnosis and treatment of the diseases and disorders related to central nervous system (brain and spinal cord) and the peripheral nervous system. It involves a medical discipline and surgical specialty that provides care for patients in the treatment of pain or pathological processes that may modify the function or activity of the central nervous system, peripheral nervous system, autonomic nervous system, the supporting structures of these systems and their vascular supply by Neurologists. It mainly involves Neuropathology and Neuroanesthesia.

3.

ENT Surgery/ Otolaryngology:
ENT Surgery
is the branch of surgery which is concerned with the medical and surgical treatment of the ears, nose and throat by ENT Surgeons. Their skills include diagnosing properly and managing diseases of the
sinuses
,
larynx
(voice box), oral cavity, and
upper pharynx
(mouth and throat) and adjacent structures of the head and neck.
Vascular surgery
is the branch of surgery in which surgery is performed by medical therapy, surgical reconstruction and minimally-invasive catheter procedures to treat diseases of the vascular system, veins, arteries and lymphatic circulation. The specialty evolved from general and cardiac surgery as well as minimally invasive techniques.
Vascular surgeons
are trained for diagnosing the disease-affected parts of the vascular system excluding those of the heart and brain.
Cardiothoracic surgeons
and interventional cardiologists manage disease affected heart vessels.
Neurosurgeons
and interventional
neuroradiologists
manage diseases of the vessels in the brain surgically.
6.

Gynecological Surgery:
Gynecological surgery
is a branch of surgery performed on the
female reproductive system
by gynecologists which includes techniques for benign conditions, cancer, infertility, and incontinence. Gynecologic laparoscopy is an alternative to open surgery. Through
laparoscope
surgeons look inside the
pelvic area
. Open surgery often requires a large incision. Sometimes Gynecology Surgery may be performed for elective or cosmetic purposes by the
Gynecologists
.
Eye surgery
is also known as ocular surgery performed on eye or its adnexa by
ophthalmologists
. The eye is a fragile organ, so it requires extreme care before, during, and after a surgical procedure. An expert ophthalmologist can select the suitable surgical procedure for the patient and responsible for taking the essential safety precautions. Today it continues to be a widely practiced type of surgery with developed various techniques for treating eye problems.
Pediatric Surgery
is the branch of surgery that involves the surgery of fetuses, infants, children, adolescents, and young adults. For young patients requiring surgery it provides the highest quality care. Pediatric surgeons perform
inpatient and outpatient surgeries
as well as pre-surgical testing and patient consultations to determine the need for an operation. Subspecialties of pediatric surgery are
neonatal surgery
and fetal surgery.
9. Bariatric Surgery:

Bariatric Surgery also known as weight loss surgery is performed to reduce or eliminate extra fat from abdomen. Laparoscopes are frequently used in this type of surgery.