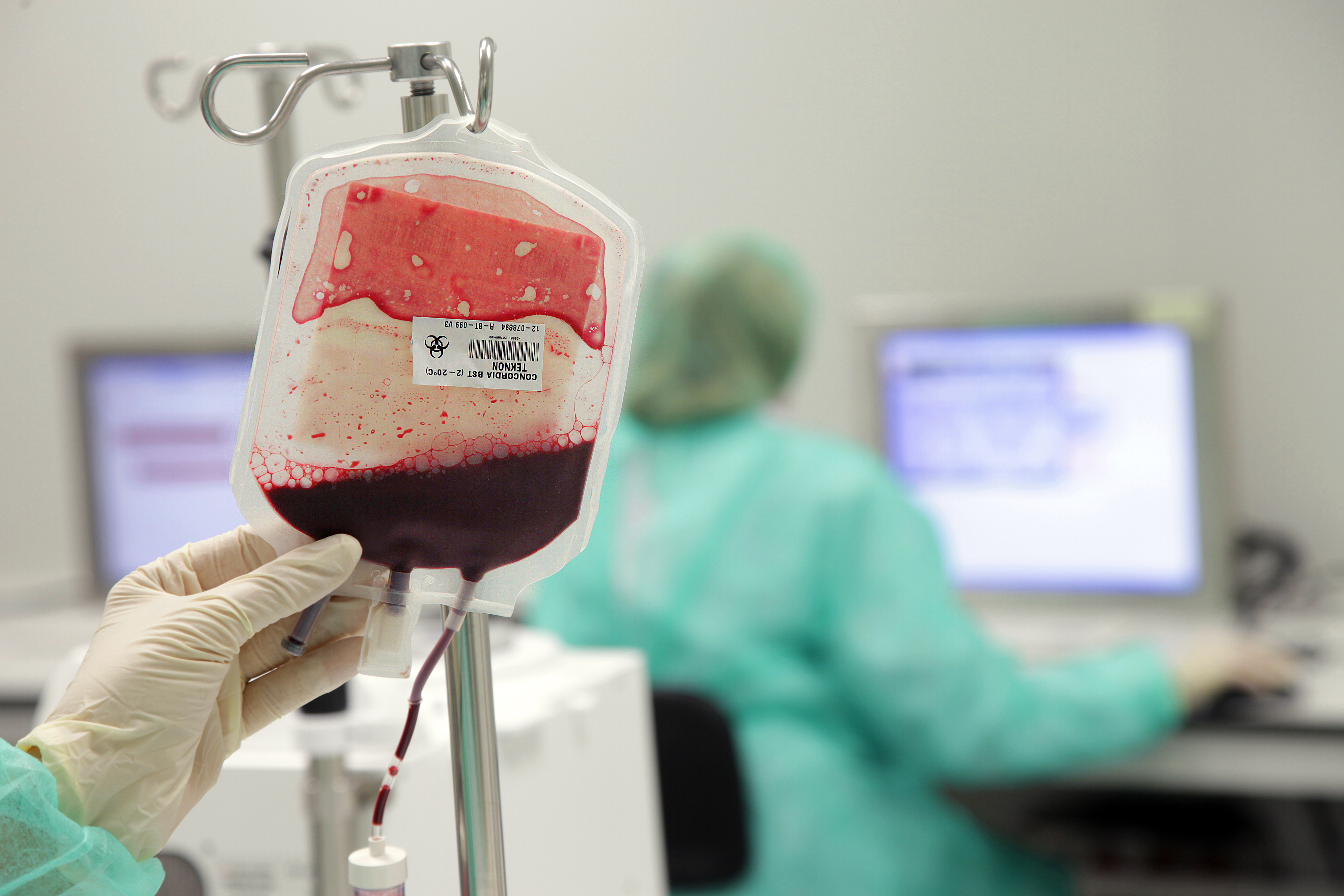 1. Blood Transfusion:
A blood transfusion is a harmless, common procedure in which blood is given to one person through an intravenous (IV) line in one of ones blood vessels. Blood transfusions are done to replace blood lost during surgery or due to a serious damage or in case of blood cancer. A transfusion also may be done if our body can't make blood properly because of an illness. During a blood transfusion, a small needle is used to insert an IV line into one of your blood vessels. Through this line, one can receive healthy blood. The process commonly takes 1 to 4 hours, depending on how much blood one need.
2. Hair Transplantation:
Hair transplantation is a highly-specialized minor surgical process for both men and women that permanently reallocates living and growing hair follicles into areas of hair loss. Hair follicles, harvested from the back of the head can be transplanted into other areas of the scalp (hairline, temples, top, crown, scars, etc.) or other areas of the body (face, eyebrow, eyelash, chest, etc.) where hair is needed or preferred. Hair stem cell transplantation is used due to the damage of hair follicle and several modern approaches are using in trichology treatments and number of type surgeries are using in hair transplantation like androgenetic alopecia.
3.Transplantation Immunology and Immunogenetics:
In case of end stage organ failure, the immune system is lacking ability to distinguish the existence of beneficial and harmful foreign pathogens. Immune system develops effective mechanisms to fight foreign agents so these mechanisms are involved in transplant rejection. Graft-versus-host diseases are common problems in allogeneic tissue transplantation. Rejection is an adaptive immune response which comes through cellular immunity and also by humoral immunity though the action is joined by components of innate immune response i.e soluble immune proteins & phagocytes and. Different types of transplanted tissues tend to favor diverse balances of rejection mechanisms.
Today, most transplant recipients are maintained on immunosuppressive drugs. The side-effects of such antirejection drugs, which can themselves be life threatening, include increased risk of infection, cancer, diabetes, and other conditions. In time, however many patients develop a tolerance to the implanted organs and some can eventually be weaned off the drugs.