Welcome Message
The field of
STD
(Sexually Transmitted Diseases) is sprouting rapidly and its progress is making immense impacts in the research and
pharmaceuticals
. The importance and implication can be evaluated by huge advancements during the course of time and is continuing to extend in various sectors.
The purpose of the conference is to bring together Scientist, Microbiologists, Bacteriologists, Virologists, Epidemiologists, Health care professionals,
STD
-
AIDS
associations and societies Immunologist, Researchers, Industrialist, Entrepreneurs, Experts, Scholars, Students and other specialists to discuss the relevant ideas emerging in the field of
AIDS
/HIV
. This forum will bid you to explore yourself with the recent innovation of
Drugs
and gain awareness on the advance treatments and novel therapeutic for the
communicable disease.
Welcoming your gladsome presence with us at International
Conference
on
STD
,
AIDS
and
Communicable Disease
, where you can reap a more awareness, satisfying solutions and delighted experience with the experts across the globe..
Market Analysis
AIDS
/
HIV
is a
global
issue were more than 37 million people are living with
HIV
. The
Global
market analysis reports the present status and evolution of AIDS epidemic, the market
diagnosis
is expected to grow further due to factors such as
HIV
infections
, awareness about the diagnosis and treatment and advancement in technology in
diagnosis
tests. The hike in the global market is the
infectious
diseases such as Hepatitis and Acquired immunodeficiency syndrome (
AIDS
), millions of people are affected by
AIDS.
The future prospective and market growth of
AIDS
was valued at US$ 3,790.2000Mn in 2016 and expect to reach US$ 8,718.8 Mn by 2025, The global market analysis will reach a growth at CAGR of 9.4% from 2017 to 2025.
North America and Europe takes lead in the global
HIV
/
AIDS
diagnostic
market with expensive tests for
HIV
/
AIDS
and innovation in
drugs
. The WHO European countries is the only continent that has an alarming number of HIV
infected
persons despite the awareness, prevention, treatment, care and support.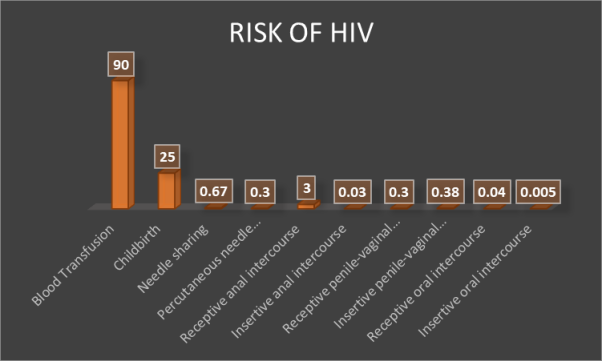 The
HIV
therapeutics market was worth around $14 billion worldwide in 2013, and at a Compound Annual Growth Rate (CAGR) of 0.9%,Global Data ventures this market to achieve a sum of $15 billion in deals by 2023. These deals are required to come prevalently from the US showcase, as money related starkness measures remain an essential hindrance to the development of the
HIV
advertise in alternate nations canvassed in this report.
Paris
, the Capital of France is the most popular city that renders a rich cultural landscape of France. Paris is known for its museums and architectural landmarks, there are many Universities in and around Paris working in the field
Immunology
. There are Researches, Hospital, Universities, and Societies working to find a better solution for the
immunological disorders
.
The place is dazzled by the cuisine, the dancing, the music and the art. Thousands of people make way to spend their holiday in France for the relaxed lifestyle and to enjoy their wine.
Major University that deals with HIV/AIDS globally:
University of Cambridge
Kings College of London
London School of Hygiene and Tropical Medicine
Imperial College London
UCL Institute of Epidemiology and Health care
University of Sheffield
Pediatric Infectious disease Society
Columbia University
University of Maryland
Swedish Institute for Infectious Disease Control
Uppsala University
University of Gothenburg
University of Otego
Oslo University
University of Pittsburgh
Emory Health Sciences
Queensland University of Technology
University of Liverpool
University of Colorado Denver
Infectious Diseases Society of America
Medical College of Georgia at Georgia Regents University
Medical University in France:
Aix-Marseille University
University of Angers
University of Antilles-Guyane
Victor Segalen Bordeaux 2 University
University of Burgundy
University of Western Brittany
University of Caen Lower Normandy
University of Auvergne
University of Franche-Comté
Joseph Fourier University
Université Lille Nord de France
University of Limoges
Claude Bernard University Lyon 1
Jean Monnet University
University of Montpellier
Henri Poincaré University
University of Nantes
University of Nice Sophia Antipolis
Paris Descartes University
Pierre and Marie Curie University
Paris Diderot University
Paris-Sud 11 University
Paris 12 Val de Marne University
Paris 13 University
University of Picardy-Jules Verne
University of Poitiers
University of Reims Champagne-Ardenne
University of Rennes 1
University of Rouen
University of Strasbourg
Paul Sabatier University
François Rabelais University
Versailles Saint-Quentin-en-Yvelines University
Major Associations related to HIV/AIDS:
American Medical Association
American Academy of HIV Medicine
American Society of Clinical Oncology
Association of Nurses in AIDS Care
Association for Professionals in Infection Control and Epidemiology
Australasian Society for HIV Medicine
HIV Medicine Association
American Academy of HIV Medicine
AIDS Clinical Trials Group (ACTG) Network
amfAR, The Foundation for AIDS Research
Center for AIDS Prevention Studies (CAPS)
Center for HIV/AIDS Vaccine Immunology (CHAVI)
Centers for AIDS Research (CFAR)
Division of Acquired Immunodeficiency Syndrome (DAIDS)
Division of AIDS Research (DAR)
Forum for Collaborative HIV Research
HIV Prevention Trials Network (HPTN)
HIV Vaccine Trials Network (HVTN)
HIV/AIDS Research at the NCI
International AIDS Vaccine Initiative
International AIDS Society

About
The
Conference
, gathers people from all over the world especially the academia, business, Industrialist, society interested to share their view on the latest research and future
drugs
and treatment to prevent
HIV
/
AIDS
.The
stdaids2018
conference
provide an opportunity to meet the eminent leaders and their scientific research in the relevant field of
STD
,
HIV
/
AIDS
,
STI
. The
conference
presentation from the editorial board members, active and renowned Investigators and decision makers in the field.The
stdaids2018
Organizing Committee Young mind to submit their Abstract in the latest finding in oral and poster sessions.
The
conference
on
STD
,
HIV
/
AIDS
is a unique platform that aims to discuss and generate new ideas for the treatment and welfare of the disease. The
conference
will witness an assembly of experts all over the world who will present their cutting edge research for the betterment.
Educational workshops on diagnosis and treatment of infected disease.
Gathering researchers and budding talents across the globe.
Interact with world renowned scientist.
Exhibit your research and get recognized.
Director
HOD
Business Delegates
Doctors
Professor
Researcher
Microbiologists
Bacteriologists
Virologists
Epidemiologists
Health care professionals
STD-AIDS associations and societies
Academicians
Students
Benefit of the Conference:
World Class Speakers and Fresh New Talent from across the Globe in Health Industry
Packed Schedule: Workshops, Multi-track Conference, Expo area and more...
To educate yourself on the diagnosis and treatment of STD-AIDS and Infectious diseases.
To enhance your ability to treat the growing number of patients affected by these diseases.
To network with your fellow primary care clinicians.
To empower yourself to fill the void created by the national shortage of participants.