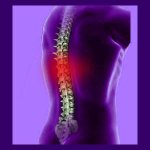 The abnormal working of the
nervous system
or the spine leads to
spinal diseases
. Major
spine diseases
include Spondylitis, scoliosis,
Myelopathy
and so on.These diseases are mostly lethal, and no. of patients are helpless before life once they encounter these diseases as the spine, or
nervous system
is so sensitive and major part of the body which helps to maintain the normal well-being. In some diseases like
degenerative disk disease
and lumbar disc degeneration, there is direct
spine tissue degeneration.
Many tests and diagnostic are days by day advancing with the help of research fields to fight against those issues.
Degenerative Disc Disease