welcome message
Allied Academies, a renowned open access publisher and scientific conference organizer is hosting a conference on primary care during August 20-22, 2018 in Chicago, U.S.A.
This conference highlights about the need of primary care in healthcare industry for better health of the world. With the help of primary care, the leading cause of the deaths can be surely minimized. Primary care needs urgent attention of all. This conference is a way to aware people about the primary care.

Market Analysis
The aim of Primary Care 2018 is to generate awareness among the people about primary care in healthcare industry. This event brings together industrialists,doctors,nurses,pharmacist,students and researchers around the world to collaborate and make the healthcare sector technically and medically advanced. In developing a healthcare sector, industries plays a very important role in improving the facilities in primary care department. Therefore it is a great opportunity for industries to participate in this conference.
For more details :- http://primarycare.alliedacademies.com/
Why America ?
Increment of senior age population has led to tremendous growth of primary care in America. As compared to other developed nation expenditure on primary healthcare is done by U.S.A per capita. primary care contributes for major revenues .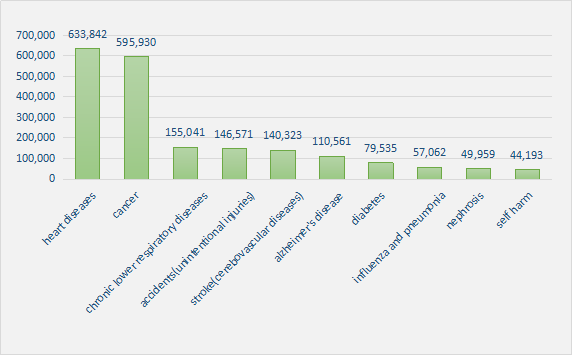 The above graph shows the statistics of deaths according to the diseases. The graph shows that heart diseases is the leading cause of deaths in America. America lacks primary care in hospital, which is the main reason for poor healthcare services. Primary care is very important for growth and advancement of healthcare. With the help of primary care early detection and diagnosis of diasease is possible, which will reducw the no of deaths.
Primary care market divided into 5 categories:-
1) family medicine
2) internal medicine
3) gynecologist or obstetrician
4) geriatricians
5) pediatrician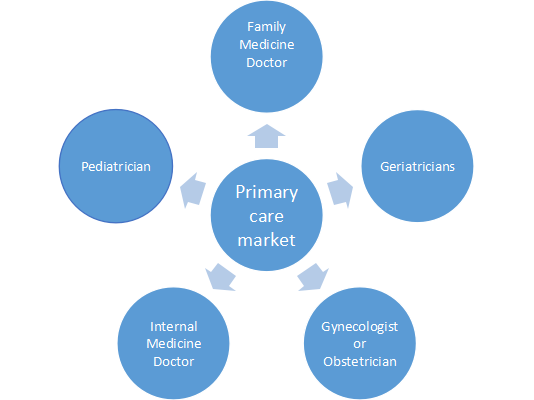 7.5% of nurse practitioners practice in primary care and generates revenue about $347,760 per year. Primary care physician generate $1,566,165.
The current total revenue generated is $248bn in industry. The demand of primary care is expected to increase in coming years due to rising of aging population and health insurance and policies.
Federal health care reform has led to high rate of private insurance leading to health care services much affordable for us population.
Importance and scope
Primary care is a initial healthcare provided for improvement of health . This is done by diagnosing the disease at early stage. Currently in U.S.A there is a shortage of primary care doctors in spite of total workforce of 222,000 doctors and 10,000 nurse practitioners and physician assistants in primary care. So there is a huge demand of primary care in U.S.A at this current stage. Many people are also not aware of primary care. This conference will be very helpful in spreading awareness about primary care and how it plays important role in healthcare industry .There is a lack of innovation and research base in primary care in U.S.A
Members associated with primary care
1. Family medicine doctor
2. Internal medicine doctor
3. Pediatrician
4. Geriatricians
5. Gynecologist or obstetrician
6. Pharmacist
7. Nursing professional
8. Surgeons
9. General physicians
10. Oncologist
11. Radiologist
Associations in U.S.A
American Academy of Family Physicians
American Association for Cancer Research
Medical and Health Professional Associations in Chicago
Academic Pediatric Association
American Academy of Private Physicians
American Geriatrics Society
American Pediatric Society
American Physicians Scientists Association
American Society of Preventive oncology
Target Audience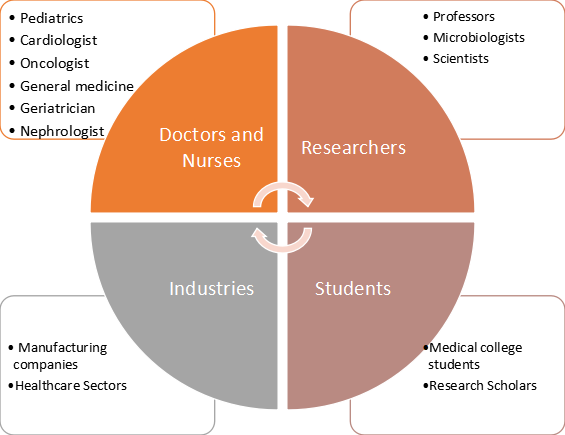 Top medical schools for Primary Care
University of Washington

University of North Carolina- Chapel Hill

Oregon Health and Science University

University of California - San Francisco

University of Massachusetts-Worcester

University of Minnesota

University of Nebraska Medical Center

University of Michigan-Ann Arbor

Michigan State University(college of Osteopathic Medicine)

University of Wisconsin-Madison



About The Conference
Allied academies is organizing a conference on primary care on August 20-22,2018 in Chicago,U.S.A.
Primary care 2018 is a trending event which is organized to bring together doctors, researchers, scientists, pharmacist, nurses and students from all over the world to share and gain knowledge about the importance of primary care in health care sector.
Main theme of this conference is to understand the importance of primary care which covers wide range of critically important sessions.
Target audience :- Doctors, Primary Care Providers, Primary Care Nurses, Pharmacist, Researchers, Students