Welcome message
Dear Colleagues and Friends,
Welcome and warmest wishes!
It is a great honor to have the opportunity to invite Plastic Surgery Experts, Researchers, Academicians, Scientists, Surgery Doctors and students and other affiliated individuals to the 2019 8th World Congress on Plastic, Aesthetic and Reconstructive Surgery to be held in Rome, Italy on November 18-19, 2019.

Our commitment to discuss the latest Surgery and medical research and scientific innovations with one another will truly embody this year's theme, "Innovations, Outcomes and New Technologies in Plastic, Aesthetic and Reconstructive Surgery".

By sharing research, participating in forums and collaborating with one another, your work will continue to impact many lives and truly benefit the scientific community.
I wholeheartedly welcome you to share your knowledge, experience and creative idea in this conference through interacting with worldwide experts from the field of Plastic, Aesthetic and Reconstructive Surgery.
The conference includes keynote presentations, Tutorials, workshops, Technical oral presentation, and poster presentations.
On behalf of the Organizing Committee of Plastic Surgery 2019, we would like to express our warmest welcome to all of you who are participating in Plastic Surgery 2019, and hope you will enjoy your stay in Rome Italy.
We look forward to seeing you in Rome Italy.
Regards
Plastic Surgery 2019 | Committee Members
About Conference
Get benefited by attending Plastic Surgery 2019

Speaker and Abstract pages created in Google on your name would get worldwide acknowledgment to your research profile.

Library of Abstracts which brings worldwide exposure to the researchers and speakers participate in our conferences.

Opportunity to get sponsorship for your projects.

Opportunity to moderate the conference.

Career Guidance Workshops to the Graduates, Doctorates and Post-Doctoral Fellows.
Plastic Surgery is a restoring of the body function and shape. Plastic is divided into two parts: Reconstructive Surgery and Cosmetic or Aesthetic Surgery. Plastic Surgery includes both to enhance the patients appearance (face lift, nose job, body lift, breasts augmentation) and by reconstructive method of the injury and congenital defects of the patients. The treatment includes removal of excess fat, skin tissues and tightens the body muscles to reshape and rebuild the body parts.
Reconstructive plastic surgery is performed to correct functional impairments caused by burns; traumatic injuries, such as facial bone fractures and breaks; congenital abnormalities, such as cleft palates or cleft lips; developmental abnormalities; infection and disease; and cancer or tumors. Reconstructive plastic surgery is usually performed to improve function, but it may be done to approximate a normal appearance.
Why to attend??
The Plastic Surgery conference interacts with members across the globe focused on learning about surgical and its specialties.Sharing the knowledge and demonstrations, Information and B2B meetings with industrialists and potential clients to make a splash with innovative products live and brand recognition at this event. World-renowned speakers, the most recent techniques, and the latest advancements in Plastic Surgery are hallmarks of this conference.
Registration Benefits:
Only Registration includes:
Access to All Sessions

CPD accredited

A free paper abstract in our Journal for free of cost

Certificate of presentation by the International Organizing Committee (IOCM)

Accepted Abstracts will be published in respective supporting journals, each abstract will be labelled with a DOI provided by Cross Ref.

Reception banquet

Coffee break during the conference

2 days breakfast during the conference

2 days Lunch during the conference

Handbook & Conference Kit

Lunch during the conference

B2B meetings

Certificate of Presentation.
Package A
Accommodation for 2 nights: November 18 & 19, 2019

Above all only registration benefits

Free access to Wi-Fi
Package B
Accommodation for 3 nights: November 18,19 & 20, 2019

Above all only registration benefits

Free access to Wi-Fi
Important Dates
Conference Dates: November 18-19, 2019
Abstract Acceptance Notification: Within 2 working days from the date of submission
Avail Flat 30% Discount on Group Registrations
Sessions/tracks
Track 1: Reconstructive Surgery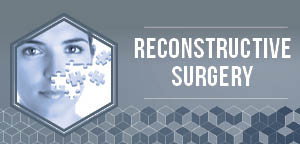 Reconstructive surgery is to reconstruct and restore the damaged parts of the body. Mostly plastic, maxillofacial surgeons and otorhinolaryngologists use this surgery to reconstruct head, neck, and face after cancer. Reconstructive surgery is carried out to reshape and rebuild the body parts which are affected by traumas, injury, birth defects, infections, tumors diseases and development disorders.

Reconstructive surgeons while executing surgery follow the reconstructive ladder concept and also to restore the damaged parts of the body. Other surgeons also perform this type of surgery and the common goal is to restore the anatomy of the body or human body function.

Wound care

Adipose stem cell therapy

Fat grafting

Hand and face transplantation

Bio prosthetics

Congenital Defect Repair: Cleft Palate

Bone regeneration

Skin cancer surgery

Nerve regeneration
Track 2: Aesthetic surgery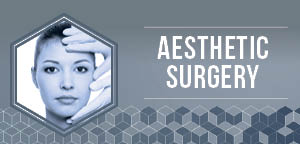 This Aesthetic surgery mainly deals with the appearance of an individual. I have always maintained that any operation on female breast is an aesthetic procedure and, with the exception of breast reduction, all of our other efforts are aimed at restoring selfesteem, self-image, and confidence. The procedures, techniques and principles are involved in enhancing the physical appearance of the patient's. This medical procedure can be performed on neck, head and other parts of the body. It is practiced by other surgeons as well.
Aesthetic surgery procedure includes:
Body contouring

Facial Rejuvenation

Breast enhancement

Face resurfacing

Facial contouring

Skin rejuvenation
Track 3: Burn Surgery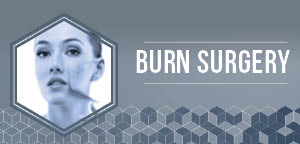 Area of this Burn surgery is mainly focused on the correction of deformities and dysfunction which are related to burn scars and injuries. Reconstructive Face Transplant is a medical procedure which helps in reducing the risk initiated by burn scaring which can particularly leads to nasal breathing obstacles, functional facial disabilities, and patients can have difficulties in opening mouth, eating and drinking.


Track 4: Hand Surgery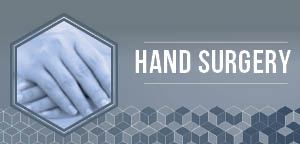 Hand Surgery or Cheiroplasty or Chiroplasty is a medical procedure of surgery deals with the injuries and on the hand. This treatment can be surgical and non-surgical in the method. The term Chiroplasty or Cheiroplasty is made of two words "plasty" means hand and "chiro" means "surgical repair". Hand Surgery can be practiced by any plastic surgeon, general surgeon and orthopaedic surgeon. Hand surgery includes tendon repairs, joint replacements, nerve repairs, surgicaldrainage and closed reduction and fixation.
Hand lift

Rheumatoid arthritis

Club hand Surgery

Syndactyly

Carpal tunnel syndrome

Congenital Hand Anomalies
Track 5: Pediatric Plastic Surgery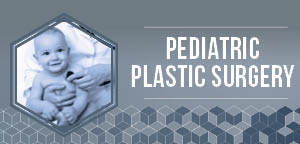 This plastic surgery is performed on the children. This surgery field is mainly focused on congenitalbirth defects which can be treated by plastic surgeons. The most common paediatric birth defects which are treated by the pediatric plastic surgeon are cleft lip, syndactly, position craniosynostosis, plagiocephaly and vascular anomalies.


Cleft lip

Rhinoplasty

Treatment for treacher Collins Syndrome

Polyductyly

Brachial plexus palsy

Craniofacial anomalies
Track 6: Endoscopic Surgery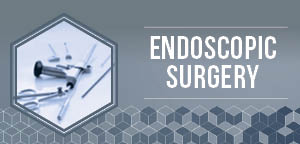 Endoscopic surgery is a medical procedure in which scopes are inserted in the body through small incisions or natural openings in the body in order to diagnose and to treat diseases. This method can remove a small sample of tissues for further diagnosis. It is done to examine the interior of cavity and hollow portion of the body. It is beneficial in treating other duct diseases as in the respiratorytract diseases, gastrointestinal tract diseases and urinary tract diseases. Currently, the endoscopic techniques are used to collect 3D-data, using laser triangulation and other techniques.

Track 7: Brachioplasty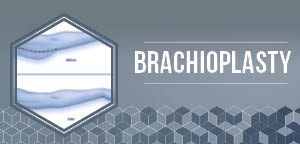 Commonly called an "Arm lift", is a surgical course of action in which the upper arms are provided with more improved contour and proper connection with the chest. Upper arms are reshaped also in this procedure. This plastic surgery technique is used for excessive loose skin and also fat in the arms. Brachioplasty techniques include:
Liposuction of the arms

Superficial facial system suspension

Extended brachioplasty

Fish-incision brachioplasty
Track 8: Rhinoplasty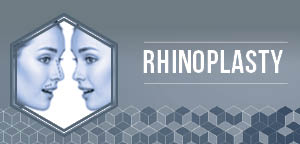 Rhinoplasty or NoseJob is a surgical procedure to restore the normal function of nose and to reshape it for enhanced appearance and to remove any defects, trauma injuries, problems in respiration and congenital defects. It can be done in two different ways: surgical and non-surgical. Surgical rhinoplasty is done in order to remove the congenital and acquired abnormalities of the nose.
· Nose width or position of nostrils·
· Any visible humps or depressions of the nose
Size in proportion to the face
Any asymmetry of the nose
Significantly improving crooked or saddle nose

Track 9: Mammoplasty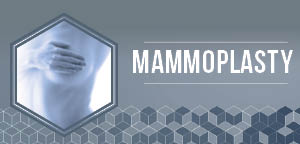 In this plastic surgery, reshaping and to modification of breasts is done to change the appearance of it. It is also done to increase the size and contour of breasts and also it can reduce. Breastaugmentation, breast reduction, breast reconstruction and breast lifts are the major aspects of this surgery. Mammoplasty is basically of two different types:
· Augmentation Mammoplasty
· Reduction Mammoplasty
Track 10: Rhytidectomy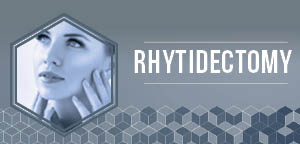 Non- technically it is known as the "FaceLift" is a plastic surgery procedure in which it is performed to enhance aesthetically, the appearance of face. Tightening of skin, removal of excessskin tissues and also the fat from neck and face is performed in this surgical course of action. Redrawing of skin is another aspect of this surgery. In combination with eyelid surgery, it becomes more effective and also it is one of the famous aesthetic procedures to be performed.
Track 11: Abdominoplasty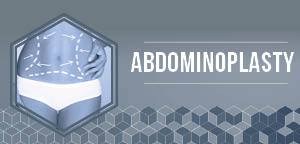 "Tummy Tuck" or Abdominoplastyis a medical procedure in which it removes the excess fat and skin from the middle and lower abdominal wall in order to make the abdomen thinner and more firm. By removal of the excess fat and skin, it tightens the muscle and fascia of abdominal wall. Similar procedures are liposuction and breast reduction, body contouring. Abdominoplasty procedures:
Complete abdominoplasty

High lateral tension tummy tuck

Floating Abdominoplasty

Extended abdominoplasty

Partial abdominoplasty
Track 12: Botox Injection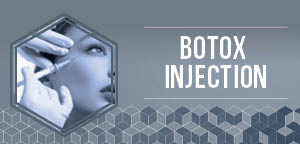 BotoxInjection is an injection of Botolinum toxin(BTX), which is a neurotoxin produced by Clostridium botulinum and other species related to it. This toxin is used in cosmetics and to reduce facial wrinkles. The injection helps into the muscles under the facial wrinkles causes' relaxation in muscles and results in smoothing of the skin. The treated muscles slowly regain their original shape of the body function and return to their former appearance in 3-4 months after the treatment.
Track 13: Blepharoplasty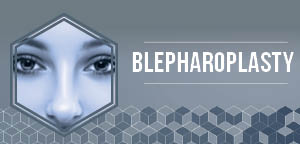 "Eye-lid surgery" is the non-technical term for Blepharoplasty, is a surgical procedure in which the abnormalities and defects of eye lid are treated with aesthetic modification of eye lid is also carried out. In this surgical procedure, removal of excess of skin and adipocyte fat is done and also tightening of tendon tissues and muscles is considered. The ultimate goal of blepharoplasty operation is to restore the function of affected eye-lids and also aesthetic restorationof eye portion.
Track 14: Facial Implants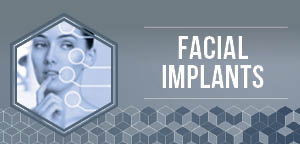 Facial implants are used to modify the face and also to make it look more attractive. It is done by inserting synthetic materials inside the subcutaneous tissue and also onto the bone under the tissue. It also involves in removal of excess fat and skin tissues from chin, cheek and from jaw. Most common implants are:
· Chin implant
Jaw angle implants
Cheek implants
· Para nasal implant
Track 15: Skin Rejuvenation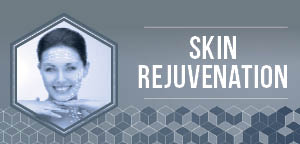 This surgical procedure is done in order to restore the youthful appearance on the face and skin. Invasive procedures are used to restore the facial symmetry. Surgical and Non-surgicalprocedures are involved in the rejuvenating skin. Surgical procedure involves in forehead lift, eyebrow lift, chin lift, neck lift and face lift.This surgery can restore the facial symmetry by facial reconstruction and to skin alterations. Skin rejuvenation treatment methods:

Laser And Intense Pulse Light (IPL) Treatments

Ablative Laser Treatments

Chemical Peels

Botulinum Toxin
Track 16: Genioplasty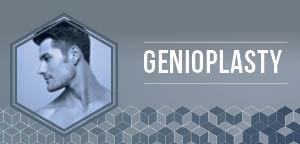 "Chin augmentation"is also another term for Genioplasty, is a surgical implant that can be achieved by altering the underlying structure of the skin or face to enhance it aesthetically. Chin augmentation is reached by the manipulating jaw bone and by using prosthetic implants. This surgery is performed by the plastic surgeon, otolaryngologists, oral and maxillofacial surgeons.

Track 17: Ear Surgery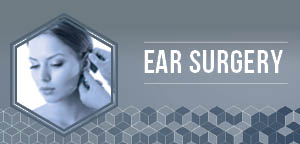 In medical terms this surgery is also known as "Otoplasty", which deals with the congenital defects of ear, correcting defects and deformities of pinna of ear and reconstructing deformed and defective ear done by surgical and nonsurgical procedures. It is also in practice to enhance its ears aesthetically. Ear augmentation and ear pinback are the two main otoplastic corrections in practice.
Track 18: Body Contouring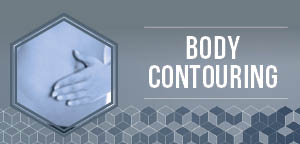 It is a plastic surgery method in which the reshaping of body by removing extra skin and by eliminating excessfat in body. Bariatric surgery is also a type of surgical method in body contouring which it deals with obese people and it is a weight losssurgery.
Arm lift, stomach lift, breast lift and lower body lift are the components of body contouring. Cellulite reduction treatment can be done to get smooth and also slim.
Facelift

Breast augmentation

Tummy tuck

Medial thigh lift

Lower body lifts

Arm lift

Abdominoplasty

Thighplasty
Track 19: Maxillofacial Surgery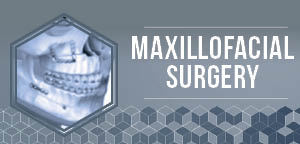 A surgicalprocedure basically involves in treating injuries, congenital defects and diseases related to neck, head, face, jaw, maxillofacial region and oral region. It is done to restore the anatomy of face, head, mouth and jaw as well as to increase the appearance of this body parts. It is a recognized as surgical method. Surgical procedures involved in dentoalveolar surgery, dental implants, oculoplasctics, neck liposuction and other.
Track 20: Microsurgery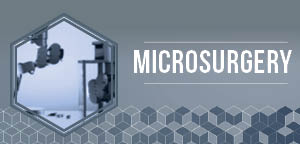 Requirement of an microscope fortreatment is termed as "Microsurgery". With the help of this technique, transfer of tissues from one place to another in the body and also reattachment of several parts can be done. Free tissue of body parts transfer using microsurgery is a reconstructive surgical procedure, which helps in re-joining of veins and artery. Microsurgical techniques play a very crucial role in replantation of body parts and also in transplant immunology.

Market Analysis
Plastic surgery is a field which is growing at very fast pace because of the demand and inclination of people from emerging countries. The market of plastic surgery is based on both surgical and non-surgical course of action. The surgical procedure includes liposuction, breast augmentation, eye lid surgery and others. Non-surgical procedure includes hair removal, facial rejuvenation, skin rejuvenation and other.
A report by American Society of Plastic Surgeon, says that more than $16 million was spend by the fellow Americans for plastic surgery procedures and other non-surgical procedures. Global market of plastic surgery is also based on the product used during the course of surgery. Product of plastic surgery includes injectables (botox, collagen and hyaluronic acid), implants (cheek, chin, lip and breast) and equipments (hair removal lasers, opthalmological microscope, and liposuction equipment).
Top companies producing equipment and technology for plastic surgery:

Baxter International Inc.
Allergan, Inc.
Cynosure
AQTIS Medical
Lumenis
Invasix Aesthetic Solutions
Johnson and Johnson
Solta Medical
Syneron Medical Ltd
Galderma S.A.
Alma Laser
Henry Schein Medical Ltd
Medtronic Inc.
· The market analysis of plastic surgery globally depends on various surgical and non-surgical procedures. The surgical procedures involve eyelid surgery, liposuction, breast augmentation, nasal surgery and tummy tucks surgeries. Non-surgery procedure includes laser rejuvenation of skin and hair removal.
America and Europe are the dominating countries in the application of plastic surgery but now Asia, mainly India, Japan, China is expected to show high growth rates in the upcoming years with the increase in the awareness of plastic surgery procedures and availability of physicians.

· Women accounted for about 86.2% cosmeticprocedures, also there was a significant increase of men opting for plastic surgery. Procedures requested by men mostly are Liposuction, Eyelid Surgery, Gynecomastia, Rhinoplasty, and Hair Transplant.


· Minimally invasive treatments have been the most popular cosmetic treatments in 2016, with hyaluronic acid treatments growing by 16.1%.
· The highest growth rates are being seen in Asia. Asia is regarded as the next frontier and the number of plastic surgeons and clinics in China and Japan has been rising steadily, along with medical tourism in the region
· As per the reports of the American society of plastic surgery 2017, the increase in procedures show the potential in the global market of plastic surgery, the below are the top five surgical procedures globally.