A Brief Introduction
Allied Academies

, UK in conjunction with its institutional partners and Editorial Board Members, is delighted to invite you all to the "5th International Conferences on Tropical Medicine, Infectious Diseases and Public Health"
Tropical Medicine 2018 is a premier inter-multi-trans-disciplinary forum taking into account with different ideas and opinions about Tropical Medicine, Infectious diseases and Public Health.
This international and interdisciplinary conference will act as a centre for Tropical Disease Specialist, healthcare professionals, statisticians, clinicians, business professionals, foundation leaders, direct service providers, policymakers, researchers, academicians, advocates and others to discuss and exchange on recent Tropical Diseases related concepts, encouraging various methods in studying large disease burden and highlighting existing opportunities in the field of tropical medicine, public health and infectious diseases.
Tropical Medicine 2018 brings together professionals from every generation who share a commitment to reduce the global burden of diseases with the theme "Tracking global health issues from research to real-world solutions" expecting more than 350 healthcare professionals, working in and beyond Tropical Medicine and hygiene to share experiences and best practices through invited keynote, plenary lectures, symposia, workshops, invited sessions and posters covering a range of topics and important issues which affect us all from the research to the practical implementations.
Welcome Message
What are Tropical Medicine and why are they important
Tropics are the region that truly at the centre of earth. It's a warm region, having temperature ranges between 25 to 28 degree centregrade.
Throughout recent history, tropical regions of the planet were severely suffering from infectious diseases as compared to the temperate world. Principal reasons why infectious diseases will thrive in such regions are often found in each environmental and biological factor that support high levels of biodiversity of pathogens, vectors and hosts, however conjointly in social factors that undermine efforts to manage these diseases. Such infectious diseases are identified merely as tropical diseases. Medicine has emerged as a vital discipline for this study.
Tropical medicine is the branch of medicine that deals with health problems that occur uniquely, are more widespread, or prove more difficult to control in tropical and subtropical regions.
Many infections and infestations that are classified as "tropical diseases" used to be endemic in countries located in the tropics. This includes widespread epidemics such as malaria, Ebola and hookworm infections as well as exceedingly rare diseases like lagochilascaris minor. Many of these diseases have been controlled or even eliminated from developed countries, as a result of improvements in housing, diet, sanitation, and personal hygiene.
Overview:

Tropical medicine 2018 welcomes attendees, presenters, and exhibitors from all over the world to Edinburgh, Scotland. We are delighted to invite you all to attend and register for the 4th International Conference on "Tropical Medicine Infectious Diseases and Public Health" which is going to be held during September 17-18, 2018 at Lisbon , Portugal.
Study Goals and Objectives:

The Organizing Committee is going to organize an exciting and informative conference program including plenary lectures, symposia, workshops on a variety of topics, poster presentations and various programs for participants from all over the world. We invite you to join us at Lisbon, Portugal on September 17-18, 2018, where you will be sure to have a meaningful experience with scholars from around the world. All the members of Tropical Medicine organizing committee look forward to meet you at Lisbon, Portugal
Why Lisbon:
Lisbon is the capital and the largest city of Portugal, with a population of 552,700 within its administrative limits in an area of 100.05 km. Its urban area extends beyond the city's administrative limits with a population of around 3 million people, being the 11th-most populous urban area in the European Union. About 3 million people live in the Lisbon Metropolitan Area (which represents approximately 27% of the country's population). It is continental Europe's westernmost capital city and the only one along the Atlantic coast. Lisbon lies in the western Iberian Peninsula on the Atlantic Ocean and the River Tagus. The westernmost areas of its metro area is the westernmost point of Continental Europe.
Sessions/Tracks
1. Tropical Medicine and Global Health:
Global health is the health of populations in the global context. It is about worldwide health improvement and protection against global threats that disregard national borders. The diseases and health conditions targeted by global health initiatives are sometimes grouped under various category some of these are: Respiratory infections, Diarrheal diseases, Maternal health, HIV/AIDS, Malaria, Chronic Diseases and Neglected Tropical Diseases.
2. Infectious Diseases and Treatment:
Emerging infectious diseases may be defined as diseases being caused by pathogens only recently recognized to exist. This group of diseases is important globally. This expands the exposure and effects of infectious disease and, therefore, the importance of widespread understanding of the relationship between public health and infectious disease.
3. Tropical Medicine and Parasitology:

Tropical medicine is the branch of medicine which deals with health problems that occur specifically in tropical and subtropical regions. Parasitology is the study of parasites, like-viruses, bacteria, worms etc. Parasites use human or animals as hosts. The hosts give the proper environment to survive the parasites. For tropical medicine research parasitology is an important field.
4. Tropical Diseases and Chest Medicine:
Chest medicines are also known as pulmology and respiratory medicine. A chest medicine is a branch of internal medicine, and it is related to intensive care medicine. Pulmonology often involves managing patients who need life support and mechanical ventilation. Chest medicine specialists are specially trained in diseases and conditions of the chest, particularly pneumonia, asthma, tuberculosis, emphysema, and difficult chest infections.
5. Tropical Diseases and Cardio Vascular Medicine:
This include various medicine drugs clinical trials and various issues regarding Bioethics, Biosafety and Nursing. Due to Globalization the spread of disease and increases the number of travelers who will be exposed to a different health environment. Major content areas of travel medicine include the global epidemiology of health risks to the traveler, vaccinology, malaria prevention, and pre-travel counseling designed to maintain the health of the approximately 600 million international travelers. It has been estimated that about 80 million travelers go annually from developed to developing countries.
6. Clinical Tropical Medicine:
This include various medicine drugs clinical trials and various issues regarding Bioethics, Biosafety and Nursing. Due to Globalization the spread of disease and increases the number of travelers who will be exposed to a different health environment. Major content areas of travel medicine include the global epidemiology of health risks to the traveler, vaccinology, malaria prevention, and pre-travel counseling designed to maintain the health of the approximately 600 million international travelers. It has been estimated that about 80 million travelers go annually from developed to developing countries.
7. Diarrohal Diseases :
Diarrohea is the condition of having at least three loose or liquid bowel movements each day. It often lasts for a few days and can result in dehydration due to fluid loss. Diarrhoeal disease is the second leading cause of death in children under five years old, and is responsible for killing around 525 000 children every year. Interventions to prevent diarrhoea, including safe drinking-water, use of improved sanitation and hand washing with soap can reduce disease risk. Diarrhoea should be treated with oral rehydration solution (ORS), a solution of clean water, sugar and salt. In addition, a 10-14 day supplemental treatment course of dispersible 20 mg zinc tablets shortens diarrheoa duration and improves outcomes.
8. Renal Medicine:
Renal medicine which is also known as nephrology, involves the care of patients with all forms of kidney disease. A major part of the work of renal medicine specialists is the management of patients with acute kidney injury or advanced chronic kidney disorder. Generally renal medicine includes the management of patients with diseases which affect the kidney. Some renal disorder comes under tropical diseases.
9. Infectious Diseases and Sexually-Transmitted Infections:
Infectious disease, also known as transmissible disease or communicable disease, is illness resulting from an invasion of an disease-causing agents in the organism's body tissues, their multiplication, and the reaction of host tissues to the infectious agents and the toxins they produce. Zoonotic diseases are infectious diseases of animals that can cause disease when transmitted to humans.
10. Tropical Medicine and Mental Health
Mental health is a level of psychological well-being, or an absence of mental illness. It is the "psychological state of someone who is functioning at a satisfactory level of emotional and behavioral adjustment". Mental health includes our emotional, psychological, and social well-being. It affects how we think, feel, and act. It also helps determine how we handle stress, relate to others, and make choices. Mental health is important at every stage of life, from childhood and adolescence through adulthood
11. Tropical medicine and Multi system Diseases:
Multisystem disease which affects skin, joints, kidneys and gastrointestinal tract. Voice in the wilderness. The clinical manifestations of legionellosis range from no symptoms to acute atypical pneumonia and multisystem disease. Various Multi system disorder include coronary artery disease in patients with rheumatologic diseases - Rheumatoid arthritis - Systemic lupus erythematosus - Antiphospholipid syndrome - Neonatal lupus - Systemic sclerosis - Pulmonary hypertension and connective tissue diseases - Polymyositis and dermatomyositis - Mixed connective tissue disease - Sjögren's syndrome - Takayasu arteritis - Giant cell (temporal) arteritis - Kawasaki disease - Small- and medium-vessel vasculitis - Small vessel vasculitis - Ankylosing spondylitis - Marfan syndrome - Ehlers–Danlos syndrome - Rheumatic drug therapy and the heart - Erectile dysfunction - Chronic kidney disease as a cardiovascular risk factor - CKD: which examinations are appropriate? - Side-effects of cardiological investigations in patients with CKD - Prevention and treatment of cardiovascular sequelae in renal patients.
12. Tropical Medicine and Nosocomial Infections:
Nosocomial Infection is an infection that is acquired in a hospital or other health care facility. To emphasize both hospital and nonhospital settings, it is sometimes instead called a health care–associated infection (HAI or HCAI). Infection is spread to the susceptible patient in the clinical setting by various means. Health care staff can spread infection, in addition to contaminated equipment, bed linens, or air droplets. The infection can originate from the outside environment, another infected patient, staff that may be infected, or in some cases, the source of the infection cannot be determined. In some cases the microorganism originates from the patient's own skin microbiota, becoming opportunistic after surgery or other procedures that compromise the protective skin barrier.
1 Sterilization
2 Isolation
3 Hand-washing
4 Gloves
5 Surface sanitation
6 Antimicrobial surfaces
7 Treatment
13. Diseases elimination and Erradication:
Eradication is the reduction of an infectious disease's prevalence in the global host population to zero.It is sometimes confused with elimination, which describes either the reduction of an infectious disease's prevalence in a regional population to zero, or the reduction of the global prevalence to a negligible amount. Further confusion arises from the use of the term eradication to refer to the total removal of a given pathogen from an individual (also known as clearance of an infection), particularly in the context of HIV and certain other viruses where such cures are sought. In today's world of rapid travel and transport, re-introduction of infectious diseases occurs not only locally: humans, insects, livestock and food products carry infectious agents from country to country and from continent to continent. Infectious agents carried by humans are often asymptomatic or in the incubation period, while those carried by vectors, livestock and food often remain silent.
14. Tropical Biomedical Sciences:
Biomedical sciences are a set of applied sciences applying portions of natural science or formal science, or both, to knowledge, interventions, or technology that are of use in healthcare or public health.
15. Tropical Neurology:
Neurology is the branch of medicine dealing with disorders of the nervous system. Neurology deals with the diagnosis and treatment of all categories of conditions and disease involving the central and peripheral nervous system (and its subdivisions, the autonomic nervous system and the somatic nervous system); including their coverings, blood vessels, and all effector tissue, such as muscle. Neurological practice relies heavily on the field of neuroscience, which is the scientific study of the nervous system.
16. Tropical Medicine and Immunization:
Immunization is the process where a person is made immune or resistant to an infectious disease, typically by the taking of a vaccine. Vaccines trigger the body's own immune system to protect the person against subsequent infection or disease. Immunization is very important in tropical region. It is important for both adults and Childs.
17. Pathogenesis:
The development of a disease and the chain of events leading to that disease. Types of pathogenesis include microbial infection, inflammation, malignancy and tissue breakdown. For example, bacterial pathogenesis is the mechanism by which bacteria cause infectious illness.
Most diseases are caused by multiple processes. For example, certain cancers arise from dysfunction of the immune system (skin tumors and lymphoma after a renal transplant, which requires immunosuppression).
18. Nutrition and Food Security:
Food safety and Nutrition are inextricably linked, particularly in places where food supplies are insecure. When food becomes scarce, hygiene, safety and nutrition are often ignored as people shift to less nutritious diets and consume more 'unsafe foods' — in which chemical, microbiological, zoonotic and other hazards pose a health risk.
19. Public Health and Genetics:
The role of public health is to ensure that the basic conditions required for people to be healthy are present. Until recently, public health focused mostly on environmental causes and risk factors for disease, such as infections, cigarette smoking, diet, etc. Since the sequencing of the human genome has been completed, high hopes rest on the potential to prevent the impact of genetic risk factors or susceptibilities to disease. Advances in genetic knowledge and technology could be used to try to prevent disease and improve population health. The perceived role of genetics in public health is changing, as is the definition of what is a genetic disease. The role of genetics in public health is broadened if we consider all the diseases for which genetics might play a role, either by the presence of a genetic susceptibility for the development of this disease or for response to treatment, or by the presence of protective genetic factors, such as in resistance to infection.
Market Analysis
Market Scenario:


Introduction:
Tropical diseases are diseases that occur in tropical and subtropical regions. The diseases are less prevalent in temperate climates, due in part to the occurrence of a cold season, which controls the insect population by forcing hibernation. They are also called "neglected tropical diseases," because they generally afflict the world's poor and historically have not received as much attention as other diseases. However, many were also present in northern Europe and northern America in the 17th and 18th centuries before modern understanding of disease causation.


Scope:
In today's world with a world population of 7.5Billion(approx.), more than a billion people – one-sixth of the world's population – are infected with one or more NTDs, an additional two billion are at risk, taking lives of half a million people. NTDs have low mortality but are affecting many people thus, are the fourth most devastating group of communicable diseases afterwards the "big three" i.e. malaria, Tuberculosis, HIV.
These Tropical Diseases affects mostly the people of Urban Areas from the under-developing due to lack of Proper Medical Facility and others reason such Poverty. Not only the adults but also the children and pregnant women thus making a worse situation.
According to the Information published in one of the most popular journal, the major Infectious Tropical Diseases within scope are:
· Chagas Diseases
· Human African Trypanomiasis
· Leishmaniasis
· Dracunculiasis
· Lymphatic Filariasis
· Schistosomiasis
· Dengue
· Jungle yellow fever
· Rift Valley fever
· Viral hemorrhagic fevers
· Buruli Ulcer
· Leprosy
· Relapsing Fever
· Trachoma
The aim of this conference as mentioned in the theme is to "Tracking global health issues from research to real-world solutions" and finding a platform through which these solution are available to everyone.
The Number of People infected by Tropical Diseases in various Regions are described below.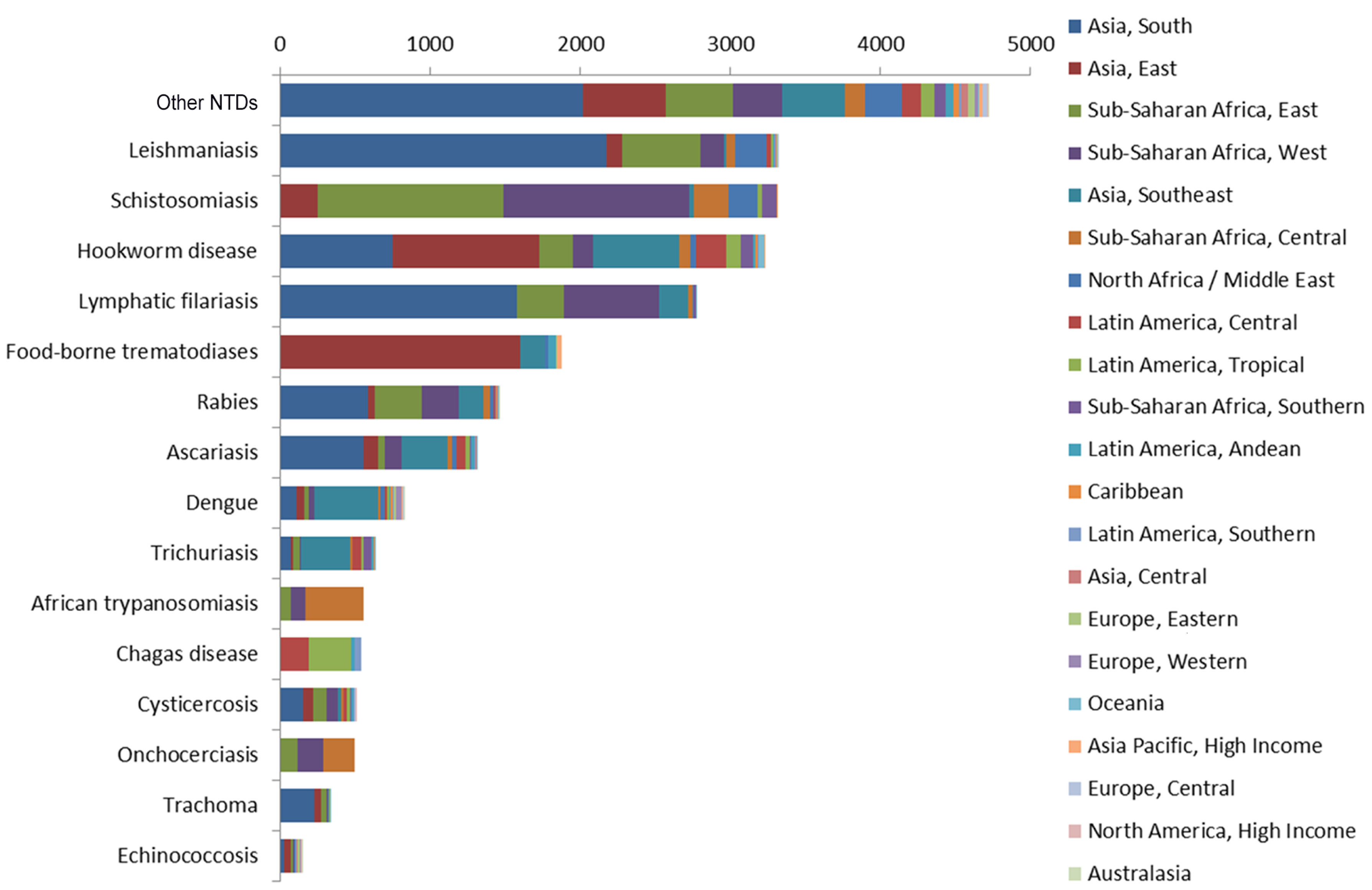 Current Situation:
The list of microorganism causing Neglected Tropical Diseases include parasitic helminths, bacteria, protozoa, fungi, ectoparasites, and viruses are grouped together. While there are numerous NTDs in the world, the World Health Organization (WHO) has highlighted 18 that particularly impact poor, politically marginalized populations, cause significant morbidity and/or mortality, are neglected by research, and can be controlled using effective methods.
Because of drug donations by the pharmaceutical industry, these groups of diseases are usually targeted using mass drug administration.
Infection with an NTD may result in severe disability, blindness, disfigurement and malnutrition, and individuals are often infected with multiple NTDs simultaneously. The health impact of NTDs negatively affects economy of an area, affects the educational achievement and overall development, and reduces food productivity and agricultural security.
The worldwide weight of dismissed tropical ailments, as characterized by the World Health Organization, and in addition jungle fever and tuberculosis is around 5.5% of the aggregate number of sound years lost to incapacity, weakness or early passing. In any case, innovative work spending on disregarded ailments in 2010 was just around 1% of worldwide well-being research spending. What's more, just 4% of treatments enrolled somewhere around 2000 and 2011 were demonstrated for disregarded sicknesses. The open research started in the previous decade could start to address these irregular characteristics.
Status of Neglected Tropical Diseases worldwide
Around the turn of the thousand years, various associations were set up to interface industry, government and non-legislative associations, and to advance the sharing of information about tropical illnesses — Medicines for Malaria, the TB and others. Pharmaceutical organizations, they contended, had compound libraries and torpid protected innovation that, for ranges in which they couldn't hope to procure noteworthy benefits, could be shared without undermining their monetary prospects.
According to World Health Organization Global Health Observatory Data, Neglected Tropical Diseases are affecting more that billions of people and threatening more than millions of lives. This evaluation has led various pharmaceutical companies, government, non-governmental organization to invest in controlling these diseases.
Organizations have likewise started to share their protected innovation through huge global frameworks, for example, the Research extend, built up in 2011 by the World Intellectual Property Organization to drive development around disregarded ailments, intestinal sickness and tuberculosis. Information and mixes, for instance, are made accessible through research assertions that indicate certain necessities, for example, affirmation that entrance to any final result is reasonable in the 49 least developed nations.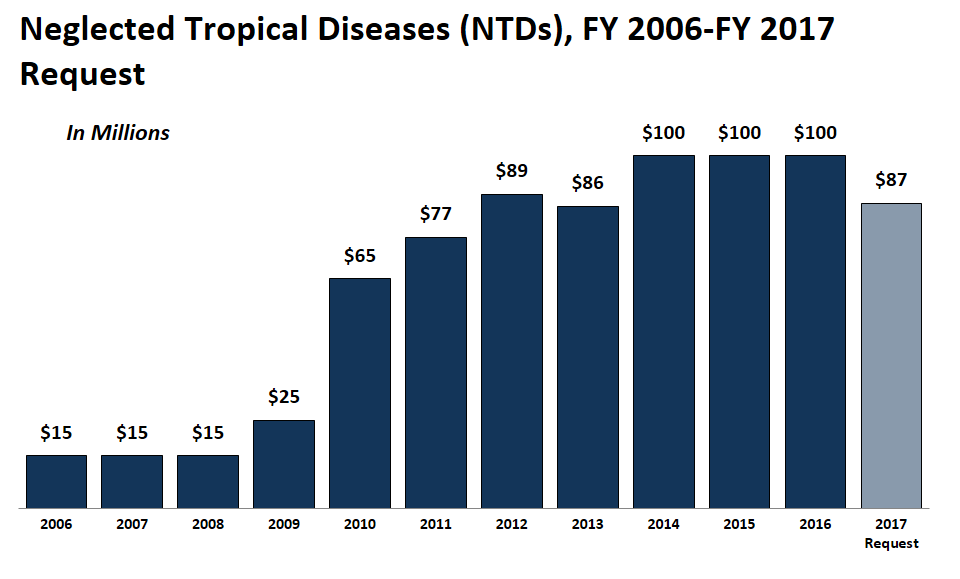 Attempts for the Elimination of Neglected Tropical Diseases globally:
a 2012 "A roadmap for implementation" by WHO – the theme of this roadmap is "Accelerating work to overcome the global impact of neglected tropical diseases"
b.Sustainable Development Goals by WHO in 2015: As mentioned in United Nations Sustainable Development i.e. By 2030, end the epidemics of AIDS, tuberculosis, malaria and neglected tropical diseases and combat hepatitis, water-borne diseases and other communicable diseases.
c London Declaration for Neglected Tropical Diseases: Uniting to combat Neglected Tropical Diseases. Taking this theme on 30 January 2012, Inspired by the World Health Organization's 2020 Roadmap on NTDs pharmaceutical companies, donors, endemic countries and non-government organisations came together to sign the London Declaration on Neglected Tropical Diseases. Together, they committed to control, eliminate or eradicate 10 diseases by 2020.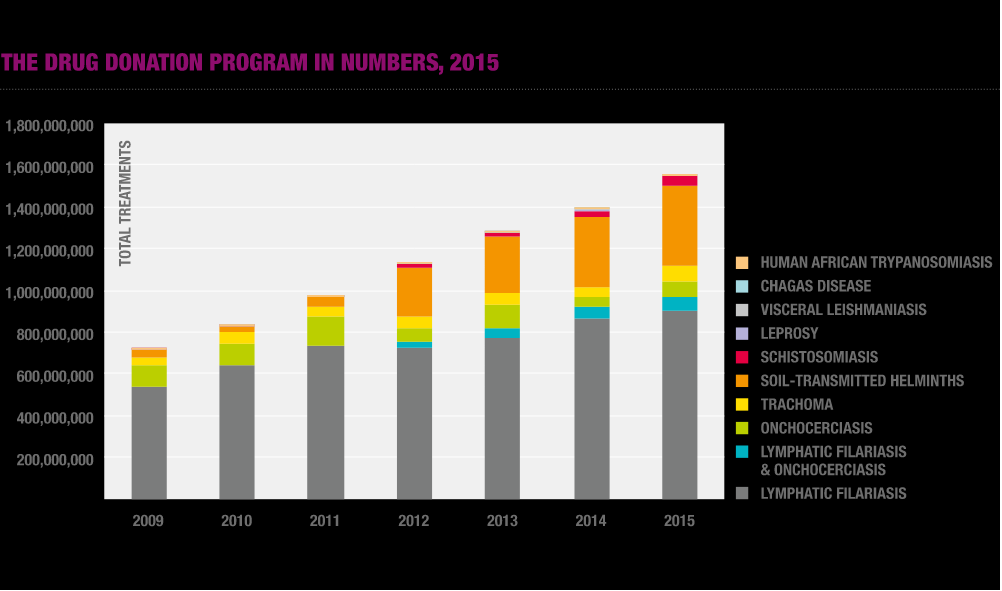 Reports According to London Declaration for Eliminating Tropical Diseases
Why Portugal
Portugal is the center for the Institute of Hygiene and Tropical Medicine which is situated in Lisbon .With a population of 10 million people, represents big health care markets in Central/western Europe. Lisbon is the capital of Portugal. Foreign patients more often decide to take treatment in clinics. It is stated that the healthcare sector in Portugal has been in a somewhat challenging financial condition of late, and the short-term outlook in the public healthcare sector (the largest sector of health care in Portugal) remains tentative.
Intended Audience
The target audience of Tropical Medicine 2018 is professionals across all fields related to medicine used for tropical disease and their research globally. This includes but is not limited to Tropical Medicine Researchers, Community Heath Physicians, Epidemiologists, Veterinarians,Microbiologists, Physicians, Public Health Professionals, Communication Specialists, Statisticians, Social Scientists, Environmental Health,Experts, Business Professionals, Foundation Leaders, Direct Service Providers, Policymakers, Researchers, Academicians, Advocates Policy Makers and Others.

DISCLAIMER:
The information developed in this report is intended only for the purpose of understanding the scope of hosting related international meetings at the respective locations. This information does not constitute managerial, legal or accounting advice, nor should it be considered as a corporate policy guide, laboratory manual or an endorsement of any product, as much of the information is speculative in nature. Conference Organizers take no responsibility for any loss or damage that might result from reliance on the reported information or from its use.