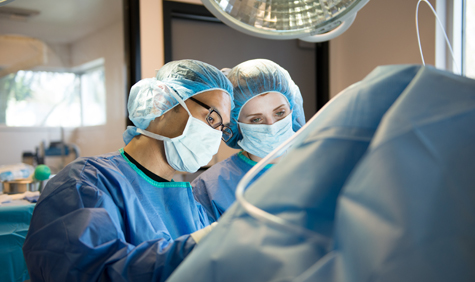 Surgical oncology is the branch of surgery applied to oncology; it focuses on the surgical management of tumours, especially cancerous tumours.
Ephraim McDowell did the first reported resection of an ovarian tumour in 1809, but as early as the 7th century, ancient Egyptians described techniques for removing breast tumours.
The goals of the surgical oncologist are to remove the cancer and an area of healthy tissue surrounding it, also known as a clear margin or clear excision, in order to prevent the cancer from recurring in that area (which is called a local recurrence).
Like radiation therapy, the precise details of surgical technique are dictated by patient anatomy, tumour location, and cancer cell biology.