Welcome Message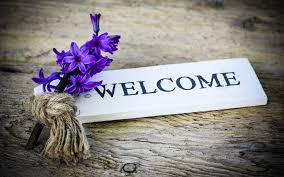 We welcome you all across the world to attend the "International Conference on Pathology and Case Reports" scheduled during September 23-24, 2019 at Dubai, UAE which includes prompt keynote presentations, Poster presentations, oral talks and Exhibitions. We cordially invite all Clinical & Medical Experts who are interested in sharing their research experience and practical knowledge in the arena of clinical and medical science.
Case Reports Congress 2019 aims to gather all the Researchers, principal investigators, experts and researchers working under academia and healthcare industry, Business Delegates, Scientists and students across the globe to provide an international forum for the dissemination of original research results, new ideas and practical development experiences.
This is an excellent opportunity for the delegates from Universities and Institutes to interact with the world class Scientists and Speakers at our Case Reports Congress 2019 to talk about new advances in the field of both medical and engineering to improve the health and treatment and also the additional innovations. We hope that you will grasp this academic occasion to revitalize the enduring connections and flash with new peers around the globe.
Abstract Submission and Important Dates
Abstract Submission Guidelines:
The length of the abstract must not exceed 300 words.
The title should be in Sentence case.
Should write name of the author and co-authors (if any).
You must provide your full name, affiliation (degree, institution/company/University name, address, contact number and email address).
Short biography of the author(limited to 100 words).
They must be submitted before the deadlines.
All the abstracts will be reviewed by the committee and you will get a email within 24-48 hours after submission of your abstract.
All the accepted abstracts will be published in the conference proceeding books.
Abstract Submission Link: http://casereportscongress.alliedacademies.com/abstract-submission
Important Dates
| | |
| --- | --- |
| Conference Dates : | September 23-24 |
| Abstract Submission ends: | July 31 |
| Early bird Registration ends: | March 31 |
Registration Link: http://casereportscongress.alliedacademies.com/registration
Market Analysis
Pathology plays an important role in patients care, stating form the diagnosis to treatment advises and aversion. Pathologists' teams up with specialists, physians, scientists, medical assistants, and medicinal services experts in clinics and general surgeries to analyse, forestall and treat sickness.
The key factors influencing the evolution of this market include increasing prevalence of cancer, increasing adoption of digital pathology to enhance lab efficiency, increasing initiatives by governments and industry players, ease of consultation, and mounting bids of digital pathology in medical development and companion diagnostics
Pathology usage increases with an increase in the prevalence of diseases and with mounting diseased population. Pathology is used globally for applications influencing research by academic personalities, disease diagnosis in clinical and healthcare centres and in the discovery of new drugs.
List of medical universities in UAE:
Mohammed bin Rashid University of medicine and health Sciences
Gulf Medical University, Ajman
United Arab Emirates University
University of Sharjah
Dubai Medical College for girls
Ras al-Khaimah Medical and Health Sciences University
List of Hospitals in Abu Dhabi
Danat Al Emrat Women and Children Hospital
Shaikh Khalifa Medical City
Cleveland Clinic Abu Dhabi
Dar Al Shifaa
Healthpoint hospital
Pathology is used to as a piece of the investigation, treatment and organization of an extending extent of clinical conditions. Pathology incorporates the examination of the hurting impact of sickness on cells and tissues and the course in which the body hopes to secure and repair itself
Pathology Laboratories:
A therapeutic research facility or clinical research facility is a research facility where tests are as a rule done on clinical examples in arrange to get data approximately the wellbeing of a understanding as relating to the conclusion, treatment and anticipation of disease. Clinical research facilities are hence centred on connected science primarily on a production like premise, as contradicted to investigate research facilities that center on essential science on a scholarly premise.
Pathology associations or organizations lie at the core of social protection organizations provided for patients and the gathering. Pathology examinations are an irreplaceable piece of the clinical meeting and procedural strategy with abroad investigations showing that 70-80 for every penny of every single human administration decisions affecting assurance or treatment incorporate a pathology examination. Pathology is critical to the repugnance, early acknowledgment, examination and treatment of an extensive parcel of the fundamental wellsprings of infirmity weight.
World Market of pathology:

The Global Medicine Pathology Market is evaluated to be $191.00 Million USD at of 2012, and is prepared to create at extended level to reach $423.1 Million USD in 2017 and to be reach at a level of $756.1 Million USD by 2022.